Watch Videos To Learn About Homeopathy!
Members of the
National Center for Homeopathy

Homeopathy is a 200 year old medical system that is proven to be clinically effective.
All homeopathic remedies are FDA approved, regulated and manufactured under strict Homeopathic Pharmacopeia guidelines.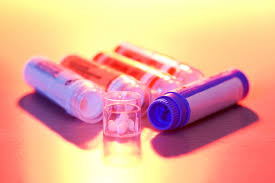 Common Remedies: The Basic Remedies Every Family Needs!
Read more about Remedy Kits Here

=
We recommend that you purchase a remedy kit of 200C potencies of the more important acute remedies. Buying a Homeopathy Kit is much cheaper and always more convenient than buying single remedies! Owning a home kit will empower you to take care many acute conditions quickly that arise for yourself and your family. There is no substitute for having the right remedy on hand.
We recommend this 200C Acute Kit from Remedy Source for about $148. Read what remedies are included in this 200C kit. We also recommend the very affordable Bengal Allen (India) 1M Acute Kit for about $111 Read what remedies are included in the 1M kit.
TRAVEL ACUTE CARE REMEDIES: OUR MOST RECOMMENDED
For Basic Home and Travel Use - Especially for those with Children!
Remedies for colds, flu's, sore throats, cuts, bruises, injuries, bites and stings, etc.