Baptisia Tinctoria (Bapt.)
(wild indigo)
Click Here to Buy Remedies and Supplements from Online Store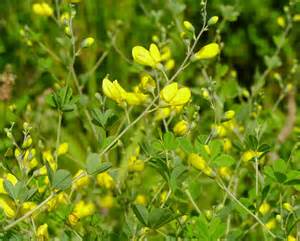 Septic conditions.

Treats Typhoid fever.

Fetid breath.

Stool offensive, thin, dark, bloody.

Flu remedy for extreme tiredness.

High fever with extreme bad odor of all discharges and secretions.

Mental confusion.

Menses too early, too profuse.

Sleeplessness and restlessness.

Nightmares and frightful dreams.

Gangrenous wounds, infected wounds.

State of confusion.

Offensive stools - can smell all over the house.

Person feels scatters, split apart into pieces.
Baptisia:
Homeopathic Medicine - Tips For Beginners


(7:11 minutes)