Watch Videos To Learn About Homeopathy!
Members of the
National Center for Homeopathy

Homeopathy is a 200 year old medical system that is proven to be clinically effective.
All homeopathic remedies are FDA approved, regulated and manufactured under strict Homeopathic Pharmacopeia guidelines.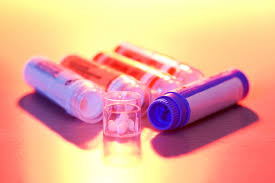 Veratrum album (Verat.)
(white hellebore)
This homeopathic remedy is useful in Autism, ADHD, PANDAS and other neurological disorders, along with other important polychrests.
Extreme coldness, blueness and weakness.

Pale face.

Painful diarrhea followed by great weakness.

Weakness of heart with intermittent action.

Cramps in calves.

VOMITING AND DIARRHEA SIMULTANEOUSLY, WITH COLD PERSPIRATION, WEAKNESS (Ars).

PROJECTILE VOMITING.

Thirsty.

Cold feeling in stomach. A

bdomen has a cold feeling, cramps, distention, colic.

DIARRHEA worse during chill, during menses, motion.

Profuse, watery, forceful.

DIARRHEA WITH VOMITING, COLDNESS, PROSTRATION (Ars).

Extremities are COLD, BLUE.

Raynaud's Syndrome.

Blue nails.

Jerks, twitches.

Cramps.

Rheumatic pain worse in cold, wet weather r warmth of bed.

Better by walking up and down.

In women, sexual desire increased, worse before menses.

Menstrual cramps with coldness, prostration. vomiting and diarrhea.