"Miracles occur naturally as expressions of love. The real miracle is the love that inspires them.
In this sense everything that comes from love
is a miracle."


Member of the
National Center for Homeopathy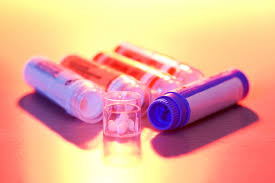 Homeopathic Remedies are FDA approved and regulated.
Watch Videos About Homeopathy and How It
Works

Read Disclaimer
Capsicum (Caps.)
(red or chili pepper)
Stomatitis. Fetid odor from mouth. Intense craving for stimulants. Thirsty after stool, with shivering. Bleeding piles, with soreness of anus. Neck of bladder spasmodically contracted. Climacteric disturbances with burning of tip of tongue. Constriction of chest. Dyspnea. Sciatica, worse bending backward.