"Miracles occur naturally as expressions of love. The real miracle is the love that inspires them.
In this sense everything that comes from love
is a miracle."


Member of the
National Center for Homeopathy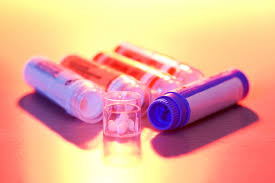 Homeopathic Remedies are FDA approved and regulated.
Watch Videos About Homeopathy and How It
Works

Read Disclaimer
Rhus toxicodendron (Rhus-t.)
(poison ivy)
Copious discharge from nose with redness and oedema of the throat, severe aching of the body, sneezing, dry cough, worse from evening till mid-night and from uncovering body; brought on from exposure to dampness, getting wet, etc. (also Dulcamara).
For stiff, lame and bruised feeling on first motion which passes off with continued motion till patient becomes weak and must rest – then restlessness and uneasiness drive the patient to move again. Illness following exposure to cold damp weather; from cold damp when perspiring. Restlessness; intense fever; thirst; great prostration. Can have achiness in the bones as well.