Watch Videos To Learn About Homeopathy!
Members of the
National Center for Homeopathy

Homeopathy is a 200 year old medical system that is proven to be clinically effective.
All homeopathic remedies are FDA approved, regulated and manufactured under strict Homeopathic Pharmacopeia guidelines.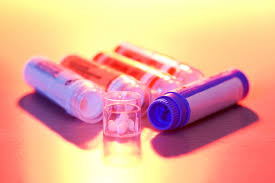 Nux-vomica (Nux-v.)
(poison chestnut)
Read About Nux Vomica Remedy Type
This homeopathic remedy is useful in Autism, ADHD, PANDAS and other neurological disorders, along with other important polychrests.
Irritable, tense, type A personality.

May have cravings for alcohol, coffee, cigarettes.

Finds it difficult to relax.

Can be very ambitious.

Impatient.

Intolerant of imperfection in others.

Failure is the worst thing that can happen.

Chilly, worse drafts.

Initial stage acutes, caused by dry cold weather or by sitting on cold steps or in cold places.

Sneezing.

Nose stuffed up at night and in open air but fluent in a warm room and during day.

Scraping rawness in the throat, dullness or oppression in the frontal sinuses and watering of the eyes.

Alternate freeness and obstruction of the nose; worse in a warm room, better in open air (opposite of Arsenicum).