Read Client Testimonials and Success Stories !


Testimonials and Success Stories for the Practice of Kari J. Kindem, CFHom, Classical Homeopath, CEASE Practitioner
San Jose, CA, USA
Autism Spectrum Disorder - ASD
"Kari is wonderful, the best thing that has ever happened to us. Our son's autism issues are now fairly mild, but she is currently helping with violent anger (what a blessing to have help with that!), obstinacy, digestion, and other autism spectrum issues.
She is also currently helping my husband deal with work stress. In addition to being a great homeopath for us, she has also provided some much-needed "family coaching" which has greatly helped bring more balance into our family life. I can't recommend her highly enough."
Ann Everheart, Palo Alto, CA
"When I contacted Kari I had been through dozens of doctors of every kind and none had been able to help my son with autism and speech delay. I felt hopeless, but yet I couldn't give up. Kari gave me hope again, that there was a way to heal my son and that it was possible.
She is passionate and driven to help her clients. She is not afraid of the very difficult cases such as my son's, and would recommend her to any one who has reached the end of their rope."
Chantal, MA
'"One afternoon a few months ago, I suddenly developed an excruciating backache. The pain was so bad it hurt every time I breathed. I went to the chiropractor and was told it would take 6 weeks to heal. I gave Kari my symptoms and she prescribed an acute homeopathic remedy for my backache. After suffering for three days with horrible back pain, that it literally hurt every time I breathed and after being told by a chiropractor it would take 6 weeks to heal, within one minute of taking the acute remedy Kari prescribed, my pain completely disappeared! I felt so good, so fast, it was like a miracle!"
R. J., Boston, MA
Birth Trauma, Colic and Sleep Disorder in Infant
Finding Kari Kindem, Classical Homeopath was the best thing that has happened to my family. I didnít know much about homeopathy, but I was at my witís end with my son, Dillon. He was 8 months old, my husband was deployed, and we were a mess. Dillon was a very colicky baby from the beginning. He was never a great sleeper, he was jumpy at every noise, he didnít like being held or being comforted. He was a very high needs baby. Then at 8 months I hit my breaking point. He just wasnít sleeping more than a few hours at a time, some nights he was up every hour crying. I was falling apart; I was exhausted and feeling like a failure. My support system was limited, and what support I did have had different parenting views than me. My biggest supports were halfway across the country and halfway around the world.
Kari took the time to really get to know us and help us really get to the root of the problem. We had a very long and difficult birth and Kari pointed out that he was still traumatized from birth, something that made complete sense - but not something that any pediatrician would tell you. In addition to helping Dillon Kari also focused on me and getting me calm and relaxed so that I could be the best mom for my baby.
Once we started our treatments, it took some time, but we were new people! I was feeling more rested and less drained. By the time my husband came home when Dillon was 11 months old, we had a new baby! He wasnít jumpy anymore. He wasnít crying when we put him down for naps/bedtime. He was actually easy going and happy!
Kari opened our eyes to the wonderful world of homeopathy. I feel a new sense of empowerment concerning my familyís health. Just today I woke up with a sinus headache and consulted the book that she recommended to me, and after taking the remedy that best fit how I felt, my headache was gone! I highly recommend Kari, we are so grateful to her!
Alicia, Silverdale, WA
Breech Presentation and VBAC with Homeopathy - Click to Read Success Story!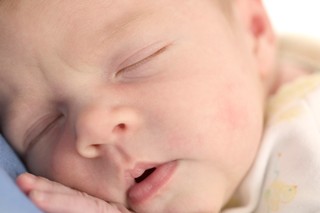 Chronic Respiratory Infections and Whooping Cough in Infant
"At 5 Ĺ months our daughter developed a runny nose and cough. After eight weeks and many sleepless nights I contacted Kari for help. Words cannot describe how appreciative I am of her patience, wisdom and care. Kari is such a compassionate person whose extensive knowledge and willingness to listen endlessly, while I expressed my concerns, helped my daughter and me so much. Kari has always been there when I needed her and had a night plan in-case our daughter had coughing spells during the night. As a parent to an infant this was such a relief and allowed me to focus on our daughterís healing. I truly enjoy working with Kari and plan on working with her for many years to come."
Jill, Madison, WI
Depression, Menstrual Issues and Ulcerative Colitis
"Iíve been working with Kari Kindem at Homeopathy for Women since August 2009. In the past six months, Iíve gone from being a depressed, lethargic 29-year-old with horrible monthly cramps to a happy, energetic 29-year-old without cramps! Working with her as my classical homeopath has literally changed my life, and I am so grateful for the help and support sheís provided. Homeopathy is about healing the whole person. She really believes in that and takes the time to invest in each patient. Donít waste any more time suffering Ė contact her now!"
Megan, Portland, OR
"One day my usually healthy five-year-old son began having severe diarrhea. Within three hours he had to make three trips to the toilet, complaining of a stomach ache and experiencing large amounts of watery bowels each time. I called Kari and told her my son's symptoms. She prescribed his remedy, which I immediately administered to my son. After drinking his remedy, that was it -- the diarrhea was entirely gone! His stomach ache went away immediately as well.
The following month my two-year-old daughter suddenly developed severe diarrhea. Remembering how well a remedy had worked for my son, I immediately called Kari to see if I should give a remedy to my daughter as well. She prescribed and I administered only one dose of the remedy right away. Just as with my son, the diarrhea was immediately entirely gone. I was thrilled to have been able to stop it so quickly with Kari's help! These are just two of countless examples of the ways in which she has helped our family through the wonderful, seemingly miraculous gift of homeopathy!"
Chris, Seattle, WA
Eczema and Repeating Colds Since Birth
"When we met you, our daughter age 4 had terrible eczema and repeating colds, we have tried many alternative methods and nothing worked. Now we have a beautiful and vibrantly healthy child.
We appreciate your wisdom and your respect for our daughter and for us as her parents. Truly, there is no way to quantify or capture in words the difference you have made. Thank you for helping to heal our child!
Kari takes a personal interest in all of her clients. She is personable, knowledgeable, very responsive and serious about her practice. My family is all much healthier family and we thank Kari for her contribution to our well being! We are so grateful to Kari regarding her involvement in changing our daughter's life forever."
L.M. Philadelphia, PA
Menstrual Cycle and Childbearing - Click here to read Detailed Recovery Story About A Mother of 3!

"I just want to say that you have changed my life. You have educated me, challenged me and most importantly empowered me and my family. I still struggle with some fears of illness but I have also gained the confidence to assess a situation and feel as though I can handle it instead of looking solely to allopath to solve an issue. I hope your clients show you the appreciation and recognition you deserve.
I plan to stay on this road to wellness. I have a whole new perspective after working with you. I just cannot express my gratitude for the support and knowledge you have shared while I have worked with you. I am going to keep moving forward when it comes to my health and that of my family.
A lot your work involves changing perspectives and habits that challenge mainstream approaches to health and wellness. But you are changing lives and educating others which so important. Your passion and dedication shines through in what you have chosen to do. And most importantly, you have a big heart and a kind spirit."
Alana, Maryland, USA
PANDAS Recovery Story - Click Here to Read a Detailed Recovery Story of a Boy Age 10!

Swine Flu in a Toddler
"At 18 months of age, our son contracted H1N1 (swine) flu from my wife, who was exposed to an infected co-worker. His onset of symptoms was rapid and included significant lethargy, a slight cough, and fever. Once his illness was confirmed by lab test to be H1N1, we contacted Kari for acute care. Apart from being an excellent listener, she patiently took the time to provide us with detailed instructions on how to prepare and dose all remedies. At the height of his sickness, our son's fever reached 103.4įF. Within 40 minutes of administering the appropriate remedy, his fever went down to 100įF and never spiked upward again. The next day, fever was gone and our little boy was back to acting like his normal energetic self again; we could hardly believe it! The nurse practitioner at our pediatrician's office told us we could expect his symptoms to persist, essentially unabated, for a week up to as much as 10 days. While a slight cough and mild lethargy lingered for another 72 hours, all outward signs of illness were gone in five days.
We credit our son's speedy recovery to Kari's skillful practice of homeopathy. In addition, her thoughtful daily correspondence via e-mail really put our minds at ease. The next time any member of our family is sick, we will call on Kari with the confidence of knowing she will do everything in her power to heal what ails them."
Devin, Richmond, VA