Immunity Boosting Programs With Homeoprophylaxis
Contact us to learn more about the 100% non-toxic method to boost natural immunity

!
Read about Homeoprophylaxis Research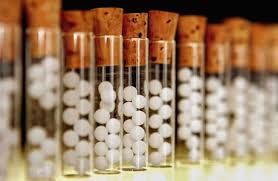 About Immunity Boosting With Homeoprophylaxis
Homeopathic methods have been used for over 200 years worldwide on millions of people to boost natural immunity for infants, children of all ages and adults.

This method is 100% non-toxic method of boosting natural immunity is achieved by stimulating the immune system with the highly diluted substances that are the energy equivalents.

This program comes with a 3 hour online course that teaches parents how to self administer the program for their families, from home.
This method uses potentized homeopathic substances in a systematic manner.
It is a natural, safe method of instilling immunity by stimulating the immune system with highly diluted substances using a homeopathic remedies that have the energy equivalent of a given substance.
The goal of immunity boosting is to help teach the immune system to the energetic components in order to stimulate the immune system to stimulate increased natural immunity.

All homeopathic remedies used are prepared at a homeopathic lab and are made under Homeopathic Pharmacopeia Guidelines so that not a single molecule of the original substance remains. This is done using standardized dilution and potentization methods.

Once a homeopathic remedy is potentized and made into a tincture, only the frequency of that diseased substance remains. This tincture is then dropped on small pills to make each remedies in various potencies.

The homeopathic remedies and potencies used for both short term and long term programs typically include 200C, 1M and/or 10M.
Costs For Immunity Boosting Programs using Homeoprophylaxis Methods
Programs are available for all ages and common infectious disease exposures of concern including current ones.
Children's Program Fees
$399

for all children in the same family enrolling at the same time.
Infant Program is

$349

for babies age 1 or less with proof of birth.
Low Income Families are $319 with proof of income below $30,000.
Fee for all the Children's Programs includes the required 20 remedy kit for 10 diseases.
The Children's Program requires completion of online Course included in the above fees.
Parents do self-administration and dosing from home, over about 40 to 50 months.
Infants 5 weeks or more may begin and children may start at any.
Infant and Children's Programs Can Include Immunity Boosting For:
Pertussis "Whooping cough"

Pneuomococcal Disease

Polio

Haemophilus influenzae (HIB B)

Meningitis

Tetanus

Measles

Mumps

Chicken Pox

Influenza

Add On's are available for Diphtheria, Hepatitis B, Respiratory Syncytial Virus (RSV), Rotavirus and Rubella.
Adults, Business Travelers, College and Medical Students, Mission Workers and Tourists:
From $99

f

or 1 disease to $239 for 8 diseases plus the additional cost of the required remedies at $20 each.
Dosing instructions are provided in writing.
Adults, Business Travelers, College and Medical Students, Mission Workers and Tourists
Programs Can Include Immunity Boosting For:
Anthrax

Chicken Pox

Chikungunya

Cholera

Dengue Fever

Diphtheria

Enterovirus

Escherichia Coli

Giardia

Hepatitis A

Hepatitis B

Hepatitis

C

HIB - Influenza, Type B

Human Papilloma Virus (HPV)

Influenza

Japanese Encephilitis

Leptospirosis

Lyme Disease

Malaria

Measles

Meningitis

Mononucleosis

MRSA

Mumps

Norovirus

Pertussis "Whooping cough"

Pneumococcal Disease

Polio

Rabies

Respiratory Syncytial Virus (RSV)

Rotavirus

Rubella "German Measles"

Shingles

Small Pox

Staph Infections

Strep Throat Infections

Tetanus

Trypanosomiasis

Tuberculosis

Typhoid Fever

Typhus

Yellow Fever

Other diseases or exposures of concern