Watch Videos To Learn About Homeopathy!
Members of the
National Center for Homeopathy

Homeopathy is a 200 year old medical system that is proven to be clinically effective.
All homeopathic remedies are FDA approved, regulated and manufactured under strict Homeopathic Pharmacopeia guidelines.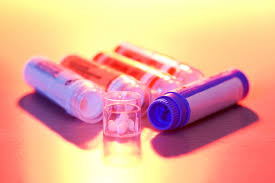 Adrenal Fatigue and Homeopathy
Homeopathic remedies will help a person with adrenal fatigue to rebalance the endocrine system. Contact us to learn more!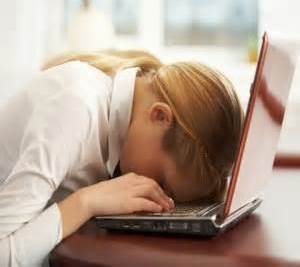 Symptoms of Adrenal Dysfunction
Adrenal glands are endocrine glands that regulate the stress response by releasing cortisol and adrenaline. When they are not functioning properly, you can experience these types of symptoms:
Ten Tips for Supporting Adrenal Fatigue
Don't skip breakfast! Eat within 1 hour of waking and include protein at all means.

Don't work to exhaustion, pace yourself.

Attract a positive outcome. Avoid negativity, both toward yourself and others.

Say NO when you're at your limit.

Set healthy boundaries and stick by them.

Get 7 - 8 hours of sleep by no later than 10 pm when possible.

Keep healthy snacks with protein on hand to stay energized

Drink half your weight in water as oz, per day

Use 1/2 tsp of unrefined sea salt on food daily to support your adrenal function.

Disconnect after dinner and after work - unplug, spend time with your family, get off the internet.
Some Homeopathic Remedies for Adrenal Fatigue
Other Supports for Adrenal Fatigue
Three Easy Tests for Adrenal Fatigue - You Can Do at Home
(from Dr. James Wilson's Book on "Adrenal Fatigue: 2st Century Stress Syndrome")
Test #1: Iris Contraction Test
Equipment required: chair, small flashlight, mirror, a watch (with a second hand), and a dark room.

In a darkened room, sit in a chair in front of a mirror. Holding the flashlight at the side of your head, shine it across one eye (not into the eye). Watch what happens in the mirror.

You should see your pupil contract immediately after the light hits the eye. The pupil will normally stay contracted, but if you have adrenal fatigue, the pupil won't be able to hold its contraction and will dilate. This dilation will take place within 2 minutes and last for about 30-45 seconds before it contracts again. Time how long the dilation lasts and record it along with the date. Retest monthly as it serves as an indicator of recovery.

Test #2: Blood Pressure Test
If your blood pressure drops when you stand up from a lying position, this almost always indicates low adrenals. This can be measured with a blood pressure gauge (a sphygmomanometer), which you can buy at a drug store. Make sure to purchase the type that doesn't require a stethoscope to take your blood pressure.

Make sure to do this test when you are well hydrated or it could give you a false positive. Lie down quietly for about 10 minutes, then take your blood pressure (while still lying down). Then stand up and measure your blood pressure immediately upon standing. Normally blood pressure will rise 10-20mmHg from standing up. If your blood pressure drops, you likely have adrenal fatigue. The more severe the drop, the more severe the adrenal fatigue.

Test #3: Sergent's White Line
This is only present in about 40% of people with Adrenal Fatigue, but if the test is positive, it's a "slam dunk" confirmation.

With a ballpoint pen, take the cap end of the pen and lightly stroke the skin on your abdomen, making a mark about 6" long. Within a few seconds, a line should appear. In a normal reaction, the mark is initially white, but reddens within a few seconds. If you have Adrenal Fatigue, the line will stay white for about 2 minutes and will also widen.
Tips for Adrenal Fatigue
Herbs for adrenal health are best used in combination, but need to be individualized to each person's specific needs Herbs can be used to modulate adrenal secretion or to increase the body's ability to respond to stress which is called an "adaptogenic" approach. It took a lot of stress to reach the point of adrenal fatigue, and the problem cannot be resolved overnight. Herbal therapies for adrenal fatigue usually require 30 to 60 days for noticeable effects.
Here are some of the most commonly used herbs:
Adrenal Fatigue: Part 1 of 2 with Dr. Liz Lipski, Hawthorne University
(10 minutes)
Adrenal Fatigue: Part 2 of 2 with Dr. Liz Lipski, Hawthorne University
(10 minutes)