Member of
The National Center
for Homeopathy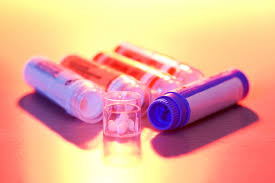 Homeopathic Remedies are FDA approved and regulated.
Homeopathy is a scientific, natural medicine that heals and strengthens your immune system for increased vitality.


"Homeopathy helped us all
achieve better health!"

CARE FOR FAMILIES:
Chronic homeopathic treatment for all types of health care issues in women, children and families.

Homeopathy is a drug-free method of healing the body naturally. It improves health and vitality, strengthens the immune system, increases energy and promotes wellness. Homeopathic remedies are made from plant, mineral, animal and substances in nature. Remedies are proven safe, clinically effective and FDA approved.


"Homeopathy gave me back my vitality and hope."

CARE FOR WOMEN
Chronic care for all types of health issues that impact women, their cycle and emotional state.

Treating autoimmune disease, depression, chronic fatigue syndrome, fibromyalgia, menstrual issues, menopause, reproductive health and other diagnoses. New hope and healing is available for women who have tried other medical options unsuccessfully for these chronic conditions. We offer personalized care and homeopathic support to enhance and promote energy for a gentle, natural recovery. Nutritional advice and lifestyle recommendations ensuring a lasting outcome.


"Autism recovery was possible with gentle, healing remedies."

CARE FOR CHILDREN WITH ADHD, AUTISM, PANDAS, OCD, SPD AND OTHER DISORDERS
Chronic care for children with Autism Spectrum (ASD), ADD/ADHD, Aspergers Syndrome, Sensory Processing Disorder, Tics, Tourette Syndrome, OCD, PANDAS, Speech Delay, Vaccine Injury and related conditions.

ASD spectrum disorders are complex diagnoses that require extraordinary commitment by a skilled Homeopath. Case analysis and diligent case management is essential for successful a recovery. We use miasmatic prescribing, advanced water dosing methods for all chronic cases. We are trained in Homeopathic Facial Analysis (HFA) and use classical prescribing methods for selecting the remedies, bowel nosodes, nosodes, sarcodes and vaccine nosodes for a chronic case. The CEASE Method is also used when needed to support vaccine detoxification.


"My pregnancy was a miracle after years of infertility."

CARE FOR NATURAL FERTILITY
The Natural Fertility Program has an 80% success rate in 6 cycles for women age 42 or less.

Homeopathic care rapidly improves natural fertility. Our Program corrects a women's ovulation cycle, removes the negative effects of the Pill, balances hormones and promotes a natural conception in about 6 cycles. We provide fertility care for women and men to enhance their conception energy and promote a healthy pregnancy and baby. Complete a Fertility Checklist now to learn more about your success in our Program.

We provide chronic care for all types of health issues in women, children and families:

Homeopathy Treats The Whole Person....Body, Mind & Spirit.

Homeopathic care works for each person as an individual. Homeopath looks for the "totality of symptoms" - which means looking at everything about that person. Depending on a person's symptoms and their characteristics, a single homeopathy remedy is then carefully researched and prescribed.
In classical homeopathy only one (1) remedy is used at one time.
Read more.
Homeopathic Remedies Are FDA Approved and Effective.
H

omeopathic remedies are available over the counter and are FDA approved and

regulated.

Homeopathic medicines have an extraordinary record of safety!

There are literally hundreds of high quality basic science, pre-clinical and clinical studies published in respected journals showing that homeopathy works!

"Life is not merely to be alive, but to be well."