Watch Videos To Learn About Homeopathy!
Members of the
National Center for Homeopathy

Homeopathy is a 200 year old medical system that is proven to be clinically effective.
All homeopathic remedies are FDA approved, regulated and manufactured under strict Homeopathic Pharmacopeia guidelines.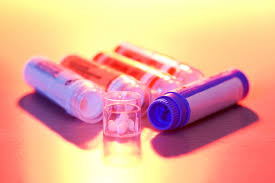 "Kari J. Kindem, CFHom is a very knowledgeable homeopath and ensures that her client's ailments are addressed completely.
I would gladly recommend Kari to anyone who is looking for a Classical Homeopath for acute or chronic care."
Homeopathy is a natural medicine that heals and strengthens your body for improved health and vitality!


"Homeopathy gave me back my vitality and my hope."

CARE FOR WOMEN: WHO SEEK WELLNESS AND VITALITY
Chronic care for all types of issues that impact women's health, their cycle, fertility and emotional state.

New hope and deep healing is available for women who have tried other medical options unsuccessfully for chronic health conditions! Treatment for Adrenal fatigue Syndrome, autoimmune diseases, depression, Chronic Fatigue Syndrome, Fibromyalgia, hypothyroidism, hyperthyroidism, infertility, Lyme disease, menstrual issues, menopause and many other issues. Personalized care and homeopathic support will enhance and promote energy for a gentle, natural recovery. Nutritional therapy, diet and lifestyle recommendations ensure a lasting outcome.


"Autism recovery was possible with gentle, healing remedies."

CARE FOR CHILDREN: WITH ADD/ADHD, AUTISM, SPEECH DELAY AND VACCINE INJURY
Chronic care for children with diagnoses of ADD/ADHD, Aspergers Syndrome, Autism Spectrum (ASD), Behavioral Issues, Sensory Processing Disorder, Speech Delay and Vaccine Injury.

Autism Spectrum Disorders and vaccine injuries are complex issues that require extraordinary commitment and solid experience treating such cases. We successfully treat MMR, DTP / DTaP, Flu shots, Gardasil, other vaccine injury. Thorough case analysis and diligent case management is essential for a successful recovery. Gentle water dosing methods are used for these cases. Classical homeopathy is used to select the homeopathic remedies, bowel nosodes, nosodes, sarcodes and nutrient therapies required for recovery. The CEASE and HDT Methods are aslo used to support vaccine damage and detoxification.


"He no longer suffers from terrible PANDAS symptoms."

CARE FOR CHILDREN: WITH PANDAS, OCD, TICS AND TOURETTES SYNDROME
Chronic care for children with Tics, Tourette Syndrome, OCD and PANDAS.

PANDAS or PANS is sudden onset of confusing set of symptoms often not properly diagnosed or understood and symptoms appear suddenly and inexplicably. PANDAS and PANS symptoms and behaviors include tics, twitching or eye blinking, anxiety, anorexia, bedwetting, depression, rage and OCD. Children with PANDAS often have repeated strep throat infections treated with antibiotics or were born to mothers who were Strep B carriers. These symptoms all reduce as the immune system is strengthened and improved for full recovery with homeopathic treatment.


"My pregnancy was a miracle after years of infertility!"

CARE FOR NATURAL FERTILITY: GET PREGNANT WITH A HEALTHY BABY!
Our Natural Fertility Program has an 80% success rate in 6 cycles for women age 42 or less!

Homeopathic care rapidly improves your natural fertility! The Fertility Program corrects a women's ovulation cycle, removes the negative effects of the birth control pill use, balances hormones and promotes a natural conception in about 6 cycles. Fertility care for women and men will enhance their conception energy and promote a healthy pregnancy and baby. Complete the Fertility Checklist now to learn more about your success in the Program.


"Homeopathy helped us all to achieve better health!"

CARE FOR FAMILIES WHO SEEK ALTERNATIVES METHODS OF NATURAL HEALING
Homeopathic treatment for all types of chronic health care issues in women, infants, children and families.

Homeopathy is a drug-free method of healing the body naturally! It improves health and vitality, strengthens the immune system, increases energy and promotes wellness in all ages. Homeopathic remedies are made from plants, minerals and other substances in nature. All remedies are proven safe, clinically effective and FDA approved. We also provide nutrient support for all clients.

We provide Homeoprophylaxis (HP) for many infectious, contagious diseases for children and adults. HP is clinically proven in long term studies to be 90% effective in disease prevention without the toxic heavy metals and many dangers of vaccinations. Read more.

"Homeopathy works! It's
amazing the way it heals."

HOMEOPATHY TREATS THE WHOLE PERSON....BODY, MIND AND SPIRIT.
Homeopathic medicine works for each person as a unique individual.

The Homeopath seeks to understand the "totality of symptoms" - which means looking at everything about that person. This requires a detailed and a careful intake of the person's symptoms, personality, food preferences, sleep patterns, reactions to weather as well as key emotional, physical, drug, chemical and vaccination traumas. A homeopathic remedy is then carefully researched and prescribed. In classical homeopathy only one remedy is used at a time. Complex chronic cases will often require more than one potency of a remedy and more than one remedy used in cases. Read more.

"Homeopathy was a safe and gentle road to cure after
years of suffering."

HOMEOPATHIC REMEDIES ARE FDA APPROVED, GENTLE, SAFE AND EFFECTIVE!
Homeopathic remedies are available over the counter and are FDA approved and regulated.

Homeopathic remedies have an extraordinary record of safety! There are literally hundreds of high quality basic science, pre-clinical and clinical studies published in respected journals showing that homeopathy works! Read testimonials and success stories from clients about their success and recovery with homeopathic care in both acute and chronic illness. Request your initial phone consult to discuss your chronic case in a one hour consultation!
Homeopathic chronic care is available for all types of health issues in women, children and families.
"Life is not merely to be alive, but to be well!"