Homeopathic and nutritional products have not been evaluated by the FDA and are not intended to diagnose, treat, cure or prevent any disease.
Watch Videos About Homeopathy!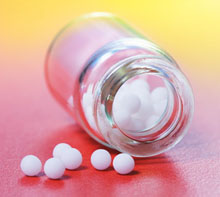 Member of the
National Center for Homeopathy

Homeopathy is a 200 year old medical system that is shown to be clinically effective. All homeopathic remedies are safe, non-toxic and are manufactured under strict Homeopathic Pharmacopeia guidelines.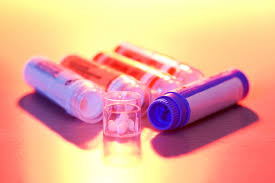 Pregnancy and Homeopathy
Homeopathic remedies will help someone become pregnant, feel much better during pregnancy and assist with birthing. Contact us to learn more!
Homeopathy for Babies - Common Remedies
Babies - Colic Remedies
Constipation in Babies
Babies - Teething
Labor and Birthing
Homeopathy for Pregnancy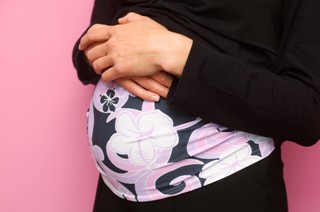 Read about Homeopathy for Infertility, Stimulating Ovulation and Natural Conception!
Read about Labor and Birthing remedies
Pregnant women should have the professional advice and experience of well trained classical homeopath during their pregnancy.
If your symptoms are severe or chronic (persistent) consult a homeopath, your midwife and/or your general practitioner.
Homeopathy is ideal for women in their childbearing years as it is a gentle yet highly effective system of medicine. During pregnancy, some women will choose to live with the discomfort of minor complaints such as morning sickness or heartburn, rather than seek treatment because they are concerned about the possible side effects of orthodox medicines on their unborn child.
Homeopathic remediess are safe for your growing baby because only a minute amount of the active ingredient is used in their preparation(1). They work by stimulating the body's own healing powers. Good homeopathic treatment prior to conception can prepare you for a healthy pregnancy.
Stimulating your vitality in pregnancy with homeopathic treatment will automatically benefit your baby. By staying as healthy as possible during pregnancy, you are giving your baby the ideal conditions in which to thrive. Our experienced classical homeopaths will also offer advice on your diet and lifestyle to encourage a healthy pregnancy and birth. They will also provide birthing remedies, post natal care and ongoing baby care to your new baby.
Physical and emotional changes during pregnancy may cause minor health problems such as nausea, mild urinary problems, diarrhea, heartburn, anemia, varicose veins, backache, cramps, thrush or emotional distress. All these problems and more potentially complicated symptoms such as raised blood pressure, can also be helped by professional homeopathic treatment
Pregnancy Complaints Are Helped by Homeopathy!
Cells Salts For Pregnancy
The following schedule should be used for the duration of the pregnancy and the protocol for the last month continued for as long as the baby nurses.
Recommended Monthly Program - Buy Homeopathic Cell Salts at www.HomeopathicRemediesOnline.com
Month 1: Calc fluor 6x, Mag phos 6x, Ferr phos 6x

Month 2: Calc fluor 6x, Mag phos 6x Ferr phos 6x

Month 3: Calc fluor 6x, Mag phos 6x, Nat mur 6x

Month 4: Calc fluor 6x, Nat mur 6x, Silica 6x

Month 5: Calc fluor 6x, Ferr phos 6x, Silica 6x

Month 6: Calc fluor 6x, Mag phos 6x, Ferr phos 6x

Month 7: Calc fluor 6x, Mag phos 6x, Nat mur 6x

Month 8: Calc fluor 6x, Nat mur 6x, Silica 6x

Month 9: Calc fluor 6x, Ferr phos 6x, Silica 6x this last protocol is continued as long as the mom is nursing.
Dosing: Take three to four pills of each remedy assigned for the month three times each day.

If you wish, you can also dissolve the pellets in four ounces of water and take a sip of this preparation three times a day.
Watch
Pre-Natal Homeopathy Care for Mom

with

Miranda Castro, Classical Homeopath


(

1:09:13 minutes)