Acute Care Services - USA Only.
Note: No NEW acute care is provided on any Friday, Saturday or Sunday.
An acute issue is something that is a sudden onset and lasts LESS than 30 days.
Conditions lasting 30 days are considered chronic care - you must request chronic care instead.
Homeopathy is NOT Urgent Care!
For urgent or life-threatening issues, call your medical practitioner or 911.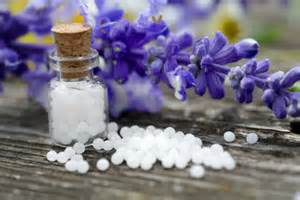 READ THIS BEFORE SUBMITTING THE FORM BELOW.
We DO NOT accept new acute requests if the Client has already started on any prescribed acute antibiotics and/or are currently hospitalized.
Medical insurance does not cover our homeopathic services.
New Acute Care Requests are accepted Monday - Thursday
from 9 am - 5 pm (PST).

We do not reply to any new requests submitted after business hours,
on Fridays, weekends or legal holidays until the next business day.
Returning Acute Care Clients must have access to a 200C remedy kit for care.
Acute Care Fees - Health Conditions must be 30 days or LESS for acute care.
Acute Care: $195 per person, per acute for 7 days of consecutive care is paid in advance here https://www.homeopathicremediesonline.com/product/acute-care-consultation-7-days/

Care is available for women, men and children by email for short term, non-life threatening illnesses like: fevers, chills, colds, flu, coughs, vomiting, diarrhea, earaches, teething, back pain, sports injuries, etc.

Acute care includes the case analysis, acute remedy prescription(s) and any required remedy or potency changes during the acute for up to 7 consecutive days.
All Acute Care Communication is By Email
You will be asked to report by email on a daily basis or as instructed during acute care.

This will help the Homeopath to determine a remedy's effectiveness and/or prescribe a new remedy, potency, dosing changes.

90% of acutes can be resolved by 80% in 7 days or less, depending on the issues, with full compliance by the client.
Homeopathic Remedies Are Not Included in Acute Care Fees
Your Acute Care Fee does not include the cost of any remedy(ies) that are prescribed.

It is the client's responsibility to obtain the remedies prescribed either at your local pharmacy or health food store or on-line as advised by the homeopath.

You may order a remedy kit here: 200C Remedy Acute Kit.
Acute Inquiry Form - USA Clients Only
All fields are required to submit this Form.
Read Our Disclaimer Read Our Privacy Policy
This Acute Inquiry Form is copyrighted 2008 - 2020 by Alternative Health Experts, LLC. Homeopathy For Women.
All rights reserved. No part of this form may be copied, reproduced digitally or in print without our written permission.