Watch Video About Homeopathy!
Members of the
National Center for Homeopathy


Homeopathic Remedies are FDA approved, regulated. and manufactured under Homeopathic Pharmacopia guidelines.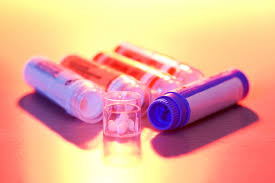 All Homeopathic Remedies are FDA approved and regulated. They are manufactured under Homeopathic Pharmacopia guidelines.
Homeopathy and Breastfeeding
Read About Homeopathy for Infertility, Stimulating Ovulation and Natural Conception!
Read about Pregnancy Remedies
Read About Birthing Remedies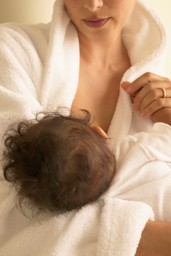 Homeopathy will greatly help with mothers with nursing and breastfeeding difficulties!
Homeopathy helps women with problems that can make it difficult for women to breastfeed successfully include mastitis, painful nipples and a slow milk supply.
Homeopaths recognize that breast milk gives babies a good start in life, so do keep in touch with your midwife, breastfeeding counselor and/or your Homeopath if you want to breastfeed but find it painful or difficult or both.
Belladonna: for the first signs of mastitis. The mother feels hot, red, throbbing. Very intense and sudden onset with pain and extreme tenderness in the breast.


Byronia: breast hard, swollen and hot, but pale in color, rather than red and you cannot bear the slightest movement of the breast.


Calc-c: to help stimulate milk production. Breasts are full, maybe even sore, not much milk comes out.


Dulcamara: if you are chilly and under-producing milk.


Graphites: for sore, cracked nipples from breastfeeding.


Hepar Sulphur: If there is pus, the area is very painful and the mother feels chilly.


Lac Caninum: Works both ways to increase production if not enough and to regulate if there is too much. Also addresses if there are milk flow issues that switch from side to side. Some mothers may feel a conflict between nursing and the sexuality of her breasts – this needs to be resolved to fully step into breastfeeding.


Lac Vaccinum Defloratum (Lac-D): to help stimulate milk production.


Phytolacca: for sore, cracked nipples, which hurt when the baby nurses. It is also useful for breast infections (mastitis) where there are painful lumps in the breast.


Pulsatilla: if you are over producing milk. Or for a milk supply that is erratic. It is good, then it is low, then it is fine again. Often the mother feels very weepy, wants to have lots of reassurance and company.


Secale Cornutum: breasts remain small, stinging pain.


Silicea: In the early weeks of breastfeeding if the nipples are very sore and tend to crack easily. Also for breast abscess has pus that is not smelly and strangely painless, but slow to heal. If a baby tends to vomit after nursing the mother can try Silicea which will go through her milk to the baby.


Urtica Urens: if milk production does not get going or is slow to come in. If you are swinging between the two extremes of over producing or under producing milk. Take in the first few days to establish good supply if there are no obvious indicators for other remedies.