Homeopathy for Depression
Homeopathic remedies will help a person with symptoms of depression causes various biochemical causes, including post partum depression.
Contact us to learn more!
Click Here to Buy Remedies and Supplements from Homeopathic Remedies Online Store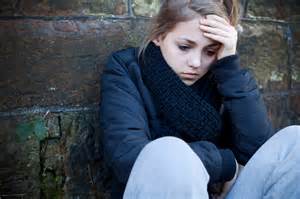 Nutritional Supplements for Depression
Key nutritional supplements are also extremely important in depression, and healthy body functions including adequate Vitamin B Complex, unrefined salt for adrenal support, iodine for thyroid support, serotonin and others.
Depression and Nutrition
Adequate diet with enough protein is very important to digestion to make the right amounts of the right neurotransmitters.
Homeopathic Remedies for Depression
Nutrient Therapy For Behavior Disorders by Dr. Bill Walsh
(1:45 minutes)

Excess Copper Type of Depression
These people have

high norepinephrine

(which is a precursor to adrenaline) as a result of high copper.

These people have l

ow zinc means low GABA, which is a calming neurotransmitter

Based on Dr. Walsh's research,

17%

of the people with depression are in this category.
These are the key symptoms in this type of depression:

ADHD – hyperactivity in childhood
Hormone imbalances
Intolerance to estrogen, shellfish, and chocolate (these are all high copper foods)
Ringing in the ears (Tinnitus)
Severe anxiety
Sleep disorder
Skin sensitivity to metals and rough fabrics
Sensory issues with light, odors, sound and texture (tactile defensiveness) and Sensory Processing Disorder symptoms)
Commonly seen in seen in post-partum depression in women (95%)
Low metallothinine
Low zinc means low GABA, which is a calming neurotransmitter
High copper means too little dopamine and very high norepinephrine
High Copper and Depression Video by Dr. Bill Walsh
(1:07 minutes)
High Copper and Low Zinc by Dr. Bill Walsh
(1:27 minutes)
Under Methylated Type of Depression

These people have low levels of serotonin and dopamine.

Based on Dr. Walsh's research,

38%

of the people with depression are in this category.
These people have

high histamine

and when tested their whole blood histamine test results are above 70.

These are the key symptoms in this type of depression:

Very strong willed, stubborn

History of competitiveness in sports

Obsessive/compulsive tendencies

History of perfectionism

Ritualistic behaviors

Seasonal inhalant and other environmental allergies (75% have this)

Low tolerance for pain

Frequent headaches

Allergic reactions like hives and to mosquito bites

Addictive tendencies (can be addicted very quickly as adult to alcohol, cigarettes, drugs, etc.)

Delusions (thought disorders)

High libido - high sex drive (teens and adults)

Family history of high accomplishment (doctor, lawyer, engineer, MBA, professionals, etc.)

Calm demeanor - but high inner tension

Absence or sparse body hair

High fluidity - watery discharge from, tears from eyes and excessive saliva (including spitting) more than average person

Non-compliance with therapies (adults, often males)

Read more Methylation

Under Methylation and Depression Video by Dr. Bill Walsh
(1:32 minutes)




Over Methylated Type of Depression

These people have a folate deficiency.

Their

whole blood histamine levels when tested are below 40 ng/ml

and they have an elevated

SAMe/SAH ratio.

Based on Dr. Walsh's research, 20% of the people with depression are in this category.

These are the key symptoms in this type of depression:

High anxiety or panic tendency

Sleep disorders

Depression

Self mutilation (including multiple tattoos, including multiple piercings in teens and adults)

Nervous legs, pacing

Obsessions without compulsions

High energy - hyperactive, bodies have move a lot

High pain threshold

Low motivation in school

Verbosity, loquacity - they talk a lot

High artistic and/or musical ability, very creative

Paranoia

Belief that everyone thinks badly of them

High empathy for others, very sensitive emotionally

Non-competitive in sports

Food and chemical sensitivities

Absence of seasonal allergies

Intolerant to anti-histamines

Low libido (adults)

More body hair, hairy (hirutism)

Dry eyes (can't wear contact lenses) and dry mouth, dry mucus membranes

Adverse reactions to SSRI's, antidepressants, SAMe, Methionine

Read more Methylation

Over Methylation and Depression Video by Dr. Bill Walsh
(1:41 minutes)




Pyrrole Disorder
Pyrrole Disorder and Depression Video by Dr. Bill Walsh
(2:00 minutes)

Toxic Overload Depression

These people have high levels or arsenic, cadmium, mercury and/or lead.

Arsenic - can be determined through hair testing
Cadmium: causes kidney damage.
Mercury: no safe level, accumulates in the brain and kidney and disrupts numerous brain and body fucntions.
Lead: Toxic metals in the brain can cause great mischief including the following: weakening of the blood-brain barrier, altered neurotransmitter levels, destruction or demyelination of the myelin sheath, increased oxidative stress, destruction of glutathione and other protective proteins.

Based on Dr. Walsh's research, 5% of the people with depression are in this category.

These are the key symptoms in this type of depression:

Abdominal pain and cramping
Bad breath
Depression that arises suddenly during a period of relative calm and wellness
Failure to respond to counseling or psychiatric medications
Metallic taste in mouth
Increased irritability
Headaches and muscle weakness
Insomnia
Low energy
Mood swings
Muscle twitching
Muscle atrophy
Nervousness
Kidney and liver damage
Significant cognitive decline
Tremors
Weakness
Mercury Toxicity by Dr. Bill Walsh
(3:12 minutes)