Natrum Sulphuricum (Nat.- S.)
Click Here to Buy Remedies and Supplements from Homeopathic Remedies Online Store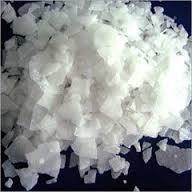 A liver remedy where the complaints are such as are due to living in damp houses, basements, cellars.

Feels every change from dry to wet; cannot even eat plans growing near water, nor fish.

Always feels best in warm, dry air. C

Used clinically in spinal meningitis

Concussion, head injuries, head symptoms.

From injuries to head

Mental troubles there from.

Every spring, return of skin affections.

Tendency to warts.

Fingers and toes affected.

Chronic gout (Lycopodium.)

WORSE in rainy weather, water in any form.
Natrum Sulphuricum: Homeopathic Medicine - Tips For Beginners


(4:06 minute)