Yeast Infections
Homeopathic remedies can support the body to heal naturally from yeast infections and rebalance the gut for improved health.
Contact us to learn more!
Click Here to Buy Remedies and Supplements from Homeopathic Remedies Online Store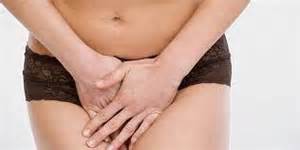 See also Yeast Diet Off - The Herxheimer Reaction
Homeopathic Remedies for Yeast Infections and Vaginitis
Yeast infections of the vagina with discharge resembling egg white, and a feeling that warm water is flowing out.

Vaginitis that responds to Borax usually appears midway between the menstrual periods.

A person who needs this remedy is often nervous and very sensitive to noise.
Burning and itching feelings may occur both before and after the menstrual period.

Discharge from vaginitis is milky and acrid or thick and yellow.

A person who needs this remedy is often chilly and stout, has a craving for sweets, and is easily tired by exertion.
Cases of vaginitis where discharge is yellow and tenacious, and makes the vulva itch and burn.

Symptoms may be worse in the morning.

The person feels better from resting and keeping warm.
Vaginitis with watery, thin, unpleasant-smelling, very irritating discharge that makes the vulva swell and itch.

Symptoms may be worse in the morning and worse when standing up.

Infections are more likely to appear before the menstrual period or during pregnancy.
Vaginitis with discharge resembling egg-white, which itches and makes the vagina feel dry and irritated.

A woman who needs this remedy often seems reserved, yet is very emotional inside.

A craving for salt and a tendency to feel worse from being in the sun.
Used for yeast infections when symptoms may be changeable.

A creamy white or yellowish discharge appears, which can be either bland or irritating.

The vagina may feel sore, and the labia may itch or burn.

The woman will be moody, possibly tearful, wanting a lot of attention and affection.

This remedy is often helpful for vaginitis during pregnancy.
If yeast infections cause vaginal discharge that is yellow and itchy, or white and curd like.

A woman needing Sepia often feels worn down and irritable, with cold extremities and and a weak or sagging feeling in the pelvic region.

Discharge may be more profuse in the morning and increased by walking.
Discharge that looks yellowish, is offensive-smelling, and causes great burning and itching.

Symptoms may be worse by warmth and bathing.