Warts and Homeopathy
Homeopathic remedies can help a person with various types of warts of heal them naturally.
Contact us to learn more!
Click Here to Buy Remedies and Supplements from Homeopathic Remedies Online Store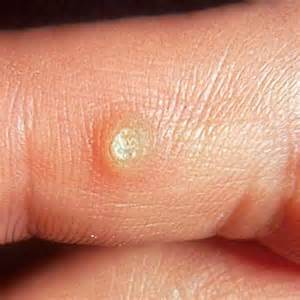 Warts are a type of infection caused by viruses in the human papillomavirus (HPV) family. There are more than 100 types of HPV viruses. Warts can grow on all parts of body. Common types of HPV tend to cause warts on the skin such as the hands and fingers, while other HPV types tend to cause warts on the genitals and rectal area. Warts are common. They can occur at any age, but are commonest around age 12 - 16. Warts spread by direct or indirect contact, and you may also spread your own warts by scratching them. They are caused by a viral infection and are contagious when in contact with the skin of an infected person. It is also possible to get warts from using towels or other objects used by an infected person. They typically disappear after a few months - but can last for years and can recur and may persist longer if untreated.
The incubation period ranges from 1-6 months, but can be up to 3 years or more. Some people are more naturally resistant to the HPV viruses and don't seem to get warts as easily as other people. They spread by direct or indirect contact, and you may also spread your own warts by scratching them. Some people are more naturally resistant to warts. Alcohol and smoking may also increase the likelihood of contracting warts.
These are different types of warts:
Common warts are most often on the backs of fingers or toes and on the knees.
Plantar warts (verrucas) - include one or more tender wart inwardly growing on the sole of the foot
Mosaic warts - on the sole of the foot are in clusters over an area
Plane, or flat, warts - can be very numerous
Periungual warts - prefer to grow at the sides or under the nails and can distort nail growth
Filiform warts - are on a long stalk
Oral warts - can affect the lips and even inside the cheeks
Genital warts - are often transmitted sexually and predispose to cervical, penile and vulval cancer. Do not treat genital warts yourself. They require a professional homeopath.
Homeopathic Remedies For Warts
Other Supports for Natural Wart Removal
Topical Thuja Cream - Apply 2 times per day until wart falls off.

Apple Cider Vinegar dapped topically can also help warts heal naturally - vinegar is high acidity it attacks the "flesh" that makes up the wart, apple cider vinegar kills the physical wart itself, and allows it to peel naturally from the skin. There to be some soreness/swelling in the beginning. Stop the use if it's too much. After a few days the wart will mature to a lovely dark shade or black - meaning it is ready to leave. Then it will fall ff. Let it come off on its own, do not pick or scrap or cut or the core might remain.