Measles - Rubeola Virus and Homeopathy
Homeopathic remedies will help support the person's immune system with the measles.
Contact us to learn more!
Click Here to Buy Remedies and Supplements from Homeopathic Remedies Online Store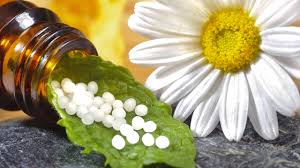 What Are The Measles?
The measles is a highly contagious airborne virus which spreads primarily through the respiratory system. The infection is passed by contact with droplets from the nose, mouth, or throat of an infected person. Coughing will place contaminated droplets into the air. Symptoms typically begin 8 - 12 days once you're exposed to the virus. A measles rash typically starts on the top and spreads to alternative areas, moving down the body. Humans are the only known natural hosts of measles, although the virus can infect some non-human primate species.
There is no specific treatment or antiviral therapy for uncomplicated measles. Most patients with uncomplicated measles will recover with rest and supportive treatment.
Cough
Droopy or unhealthy looking eyes
Eye sensitive to light (photophobia)
Fever
Muscle aches and pain
Pharyngitis or sore throat

Rash - typically seen 3 - 5 days after the primary signs of being sick and might last 4 - 7 days

Rash might seem as flat, discolored areas and solid, red, raised areas that later be a part of along and itchy
Redness and irritation of the eyes, conjunctivitis
Runny nose
Small white spots within the mouth
Some patients will develop pneumonia as a sequela to the measles
Progression in Rash in Measles
2 - 3 days after symptoms begin, tiny white spots, called "Koplik's spots" may appear inside the mouth.
3 - 5 days after symptoms begin, a rash breaks out.
It usually begins as flat red spots that appear on the face at the hairline and spread downward to the neck, trunk, arms, legs, and feet.
Small raised bumps may also appear on top of the flat red spots.
The spots may become joined together as they spread from the head to the rest of the body.
When the rash appears, a fever may spike high to more than 104°
After a few days, the fever subsides and the rash fades.
Diagnoses and Lab Testing for Measles
Homeopathic Remedies for Measles
Measles (Rubeola) Treatment and Symptoms: Part 1 of 2
(11:41 minutes)