Metabolic Panel
Blood and urine testing will determine actual levels and how it relates to various conditions, for which we use of homeopathy and nutrient therapies to resolve.
Contact us to become a client to order this test!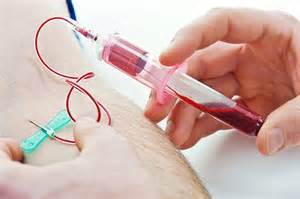 The metabolic panel we use is done through Direct Health Care Access. This is a USA laboratory that specializes in performing and coordinating all laboratory testing for doctors, unique practitioners, and the public. This testing is available to our clients and used if, when determined. This test is of great value in looking at actual levels of function in Clients with ADHD, Alzheimer's Disease, Autism, copper toxicity, infertility, menopausal issues, methylation issues and pyroluria and others.
This Metabolic Panel costs about $296 and includes local blood testing and at home urine testing as follows:
Whole blood histamine - blood test used to measure methylation status.
The functional lab range for under methylation is above 70.
The functional lab range for is over methylation is below 40.
Please read more about methylation.


Kyrtopyrroles (Pyroluria) - used to test by urine the amount of pyrroles excreted through urinary quantitative testing.
This is done to see the level of pyrroles and if there is too rapid excretion of zinc and B6 through urine.
The functional range for pyrroles is below 9.
A level of 15 or higher is pyroluria; 20 or higher is considered very high.
The level of kryptopyrroles is an overall marker of high oxidative stress.
Read more about pyroluria.


Plasma Zinc - used to evaluate zinc deficiency.
The functional range for zinc is 90 -135.
Read more about zinc and also the zinc taste test.


Serum copper - used to evaluate copper toxicity.
This blood test measures the amount of copper in blood.
Serum copper is used not plasma copper.
The functional range for copper is 70 - 110.
Read more about copper toxicity.


Ceruloplasmin - used to measure the amount of this protein that binds to copper in the body.
Ceruloplasmin plays an important role as a transporter in copper metabolism.
Most copper in the blood is bound to ceruloplasmin, some is bound to albumin, MT or other proteins.
If ceruloplasmin is low, free copper can rise to toxic levels. Unbound copper is toxic to the body.
The relationship of ceruloplasmin to copper is a percentage.
Unbound copper is toxic to the body.
Above 25% is consider high unbound copper.
Read more about copper toxicity.
Hair Testing Instead of a Blood Panel For Assessing Low Zinc and High Copper
Hair testing can be done for determining heavy metal burdens but blood testing is considered more accurate for the above testing.

Hair testing helps to target the heavy metal burdens and mineral levels in the body through hair.
Hair Testing and Copper:

Hair analysis ALONE is a very poor way to assess copper status.

Findings of high copper levels in hair are compromised by the many external sources of copper which cannot be completely removed by washing.

Low levels of copper in hair and/or blood often are coincident with dangerous overloads of copper in liver.

Hair copper values can provide information of clinical significance, but by itself is not clinically decisive.


Hair Testing and Zinc:

Low hair zinc correlates very well with low plasma levels.

However, very elevated zinc in hair nearly always means a zinc deficiency and loss of plasma zinc levels.

Most of the time this involves a pyrrole disorder which results in very high zinc excretion in urine (and in hair).

In a healthy person without metal-metabolism problem, only about 4 percent of excreted zinc leaves through the kidneys.
Video on Lab Testing by Dr. Bill Walsh
(1:28 minutes)