Homeopathic and nutritional products have not been evaluated by the FDA and are not intended to diagnose, treat, cure or prevent any disease.
Watch Videos About Homeopathy!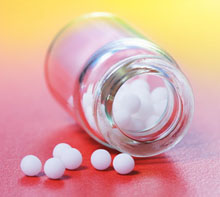 Member of the
National Center for Homeopathy

Homeopathy is a 200 year old medical system that is shown to be clinically effective. All homeopathic remedies are safe, non-toxic and are manufactured under strict Homeopathic Pharmacopeia guidelines.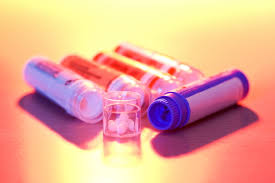 Vaccine Injury Prevention Program
We help families with customizable Vaccine Injury Prevention Programs in the USA who are in states where they must legally vaccinate. We help clients to prevent serious adverse reactions when a vaccine(s) must be given.
Contact us to learn more!
Read Testimonials and Recovery Stories
This program helps families living in California, Maine, Mississippi, New York, Washington and West Virginia
and other USA states who have lost religious or medical exemptions due to new state laws.
About The Vaccine Injury Prevention Program
The cost of this program with online Course is $449 per family

plus

$100 per month for 1 or more child, and $150 for 2 or 3 children in the same family.
The required homeopathic remedies that help the body to clear the vaccine ingredients are at an additional fee.
The Course takes about 2 hours to complete online.
The Course must be completed prior to scheduling a private consultation to further customize your program.
The enrollment fee includes a 1 hour personal Skype with the Homeopathic Practitioner who is a specialist in vaccine injury prevention and vaccine detox work.
During our consultation, we go over the details of proven strategies used to help

prevent serious adverse reactions

and injury, when vaccines must be given.
The ongoing monthly supervision fee continues for the duration of this program.
The fee is for expert Practitioner guidance and email based supervision for any questions or concerns that arise during the Vaccine Injury Prevention Program.
The methods we use are based 10+ years of clinical experience with vaccine injured clients and also children with autism.
The methods are comprehensive and include vaccine detox protocols per vaccine that must be given.
The Key Features of the Vaccine Injury Prevention (VIP) Program include:
Completing a Vaccine Calculator to calculate the total aluminum and other toxic excipients that will be given.
A review of the vaccines required and our recommendation of the best vaccine order for the required vaccines.
Recommended alternative manufactures for vaccine(s) that are lower in aluminum content, where available.
A rotation of the vaccines given that contain aluminum excipients with those that do not is required.
A maximum of one vaccine given per month is strongly recommended in this program.
Specific nutritional supplements to give before and after each vaccine to help boost the immune system's ability to detox more efficiently.
Specific strategies to use on the

actual

day the vaccine is given to reduce the risk of serious adverse reactions or vaccine injury.
Homeopathic supports and detailed instructions are used to help prevent serious injury using a as part of the pre-vaccine, post-vaccine and detox protocols.
Additional homeopathic supports is also offered for parent(s) and children for any anxiety, grief and worry about the need for vaccines and the whole process.
The Homeopathic Practitioner is available as needed for questions, emergencies, possible adverse reactions or other concerns as they arise.
Vaccine Injury Prevention Program Testimonials
"I am a huge proponent of homeopathy - I have been using it for myself and children for the past 7 years. My sons and I have some existing health issues and so I was extremely concerned about needing to vaccinate my 12 year old son for school. We had already followed the vaccine schedule (prior to learning about homeopathy) and did not realize that a lot of their health issues were due to those vaccines. You can imagine my concern in exposing them to even more vaccines. Luckily, I found this website through a friend whom had worked with them through a homeoprophylaxis protocol.

We followed the protocol that was given, which was extremely comprehensive, for his 2 vaccines of Menactra for Meningitis and Adacel for TDaP. He has not experienced any negative side effects at this point and he received the vaccines 2-3 months ago. We are now starting the vaccine detox program for the previous vaccines and will also do several other detox protocols including ones for antibiotics and steroids, which was used for asthma caused by the vaccines. I cannot thank the Practitioner enough for providing the solution I have been looking for for years! (Mother of 2 children, Pennsylvania, USA, October 2019.)