Homeopathy for Pneumonia
Click Here to Buy Remedies and Supplements from Homeopathic Remedies Online Store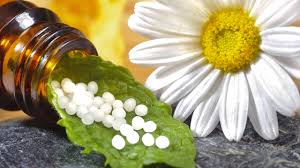 What Is Pneumonia?
Pneumonia is caused by an inflammation of the lung caused by infection with bacteria, viruses and other organisms. Pneumonia is usually triggered when a patient's defense system is weakened, most often by a simple viral upper respiratory tract infection or a case of influenza. Infections or other triggers do not cause pneumonia directly but they alter the mucous lining and encouraging bacterial growth. Other immune system factors can also make people susceptible to bacterial growth and pneumonia.
Bacteria are the most common causes of pneumonia, but these infections can also be caused by other microbial organisms.

The most common cause of pneumonia is the gram-positive bacterium Streptococcus pneumoniae, also called Pneumococcal pneumonia.

The most common gram-negative cause of pneumonia is Haemophilus influenzae.

This occurs in people with chronic lung disease, older people and alcoholics.


General Symptoms of Pneumonia Causes by Bacteria

People with pneumonia caused by anaerobic bacteria such as Bacteroides which can produce abscesses/

They often have prolonged fever and productive cough

Frequently show blood in the sputum which indicates necrosis (tissue death) in the lung.

About a third of these patients experience weight loss.


Atypical Pneumonia

Caused by tiny nonbacterial organisms.

Mycoplasma or Chlamydia pneumoniae and produce mild symptoms with a dry cough.

Most commonly caused by mycoplasma and usually appears in children and young adults.

General Symptoms of Atypical Pneumonia are:

Symptoms progress gradually, often beginning with general flu-like symptoms

Symptoms include fatigue, fever, weakness, headache, nasal discharge, sore throat, ear ache, and stomach and intestinal distress.

Vague pain under and around the breast bone

The severe chest pain associated with typical bacterial pneumonia is uncommon.

Severe hacking cough, but it usually does not produce sputum.


Viruses that can cause or lead to pneumonia
Symptoms of pneumonia that are a medical emergency include high fever, a rapid heart rate, low blood pressure, bluish-skin and mental confusion.

Symptoms of bacterial pneumonia develop abruptly and may include:

Breathing may become labored and heavy (in advanced cases)

Chest pain

Chills

Coughing up sputum containing pus or blood in advanced cases, indication of serious infection)

Fever

Person may become confused (in advanced cases)

Rapid breathing and heart beat

Severe abdominal pain may accompany pneumonia occurring in the lower lobes of the lung.

Shaking

Shortness of breath
General Symptoms of Pneumonia in the Elderly
Elderly person who experience even a minor cough and weakness for more than a day should seek medical help.

Older people may have fewer or different symptoms than younger people have.

Some may exhibit confusion, lethargy and general deterioration.
Homeopathic Remedies for Pneumonia