Homeopathic and nutritional products have not been evaluated by the FDA and are not intended to diagnose, treat, cure or prevent any disease.
Watch Videos About Homeopathy!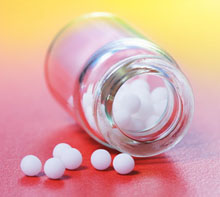 Member of the
National Center for Homeopathy

Homeopathy is a 200 year old medical system that is shown to be clinically effective. All homeopathic remedies are safe, non-toxic and are manufactured under strict Homeopathic Pharmacopeia guidelines.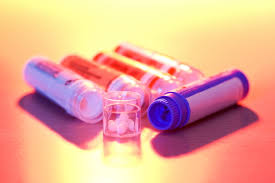 Mercurius Sublimatus Corrosivus (Merc. cor)
(Mercuric Chloride)
Click Here to Buy Remedies from Online Store
Read more about Mercurius Vivus
Read more about Mercurius Solubilus
Gonorrhea, inflammation and soreness of eyes. Red, swollen and painful throat. Bloody dysentery. Sensitiveness of epigastrium.
This remedy leads all other remedies in tenesmus of the rectum, which is incessant, and is not relieved by the stool. The tenesmus often involves the bladder as well. Bright's disease. Gonorrhoea; second stage, with continuous tenesmus. Destroys the secreting portions of the kidneys. This process is slow, but sure. Albuminuria in early pregnancy