Homeopathic and nutritional products have not been evaluated by the FDA and are not intended to diagnose, treat, cure or prevent any disease.
Watch Videos About Homeopathy!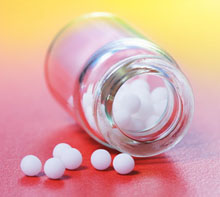 Member of the
National Center for Homeopathy

Homeopathy is a 200 year old medical system that is shown to be clinically effective. All homeopathic remedies are safe, non-toxic and are manufactured under strict Homeopathic Pharmacopeia guidelines.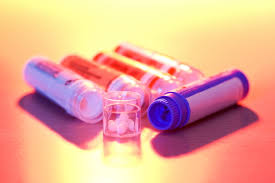 Cocculus Indicus (Cocc.)
(Indian Cockle)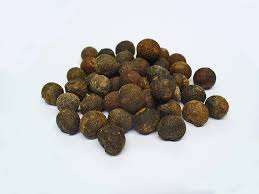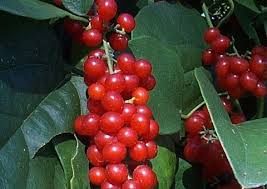 Cocculus Indicus is an excellent remedy for neurological symptoms and for car sickness or seasickness.

CARES ABOUT OTHERS. Mildness. Sensitive to rudeness. Anxiety about health.

Ailments from nursing the sick, or grief.

Aggravated by. 'NIGHT-WATCHING' = CARES ABOUT OTHERS + LOSS OF SLEEP.

Sympathetic.

Serious and rather introverted. Sentimental. Dwells on past disagreeable occurrences (Nat-m.).

Sensitive mood, everything worries and offends.

Starting at trifles.

Loquacity, dancing, singing in state of excitement.

Aggravated RIDING IN A CAR, ON SHIPBOARD. Aggravated MOTION. Aggravated by cold air, menses.

WEAK NERVOUS SYSTEM

Vertigo, Spinning in all directions. Aggravated WATCHING MOVING OBJECTS, aggravated by RIDING IN A CAR, looking at objects outside. aggravated by loss of sleep. HAS TO LIE DOWN. NAUSEA and vomiting on rising.

NAUSEA FROM RIDING IN CARS, ON BOAT, LOOKING AT MOVING OBJECTS, motion.

From thought or smell of food` (Colch.); WITH VERTIGO.

Vomiting and nausea, with vertigo, on rising from bed, has to lie down. Emptiness, weak feeling.

In women: Severe DYSMENORRHEA with weakness, cramps, distention and colic. Menses too early, profuse, dark.

SLEEPLESSNESS from mental or physical exhaustion, from cares.
Cocculus Indica: Homeopathic Medicine - Tips For Beginners


(3:28 minutes)