Homeopathic and nutritional products have not been evaluated by the FDA and are not intended to diagnose, treat, cure or prevent any disease.
Watch Videos About Homeopathy!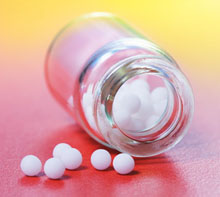 Member of the
National Center for Homeopathy

Homeopathy is a 200 year old medical system that is shown to be clinically effective. All homeopathic remedies are safe, non-toxic and are manufactured under strict Homeopathic Pharmacopeia guidelines.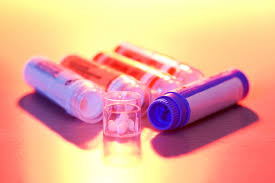 Canker Sores, Mouth Ulcers and Homeopathy
Homeopathic remedies will help a person with canker sores to heal naturally and effectively
Contact us to learn more!
What Are Canker Sores? Canker sores are also called mouth ulcers or are also referred to as aphthous ulcers. They are hallow, painful sores inside the mouth. They usually appear as white or yellow ulcers surrounded by a bright red area. A mouth ulcer is a lesion in the mucous membrane. The development of an ulcer begins with a burning sensation followed by a red spot which then progresses into an ulcer. They are sore and will make eating, drinking, and talking uncomfortable. Canker sores are not that same as fever blisters, which usually occur on the lips and corners of the mouth.
The most common sites places where mouth ulcers appear will be inside of the lips, inside of the cheeks, at the base of gums, under the tongue or on the palate
Top Homeopathic Remedies For Canker Sores
Borax Veneta
Used mouth ulcers that bleed easily. Borax is a medicine derived from sodium bicarbonate. Sodium bicarbonate was used in the earlier times to neutralize the effect of excessive acids produced by the stomach. In homeopathy, it is used to treat ulcers that have a tendency to bleed easily when touched, or during eating. Other key indications for borax to be used are dryness in the mouth with rapid formation of the ulcers. The ulcers appear in the mouth and on the inner surface of the cheeks. It is also used for mouth ulcers in infants and babies.

Kalium Iodium
Used for mouth ulcers that is used in cases where irregular ulcers appear in the mucous membrane of the mouth. They look as if they have a milky coating. Along with ulcerative condition of the mouth, copious salivation, offensive mouth odor, heat in the mouth, swelling, dryness, and bitterness in the mouth are, and pharynx are some symptoms that indicate the need for this medicine.

Muratic Acidum
Used to treat mouth ulcers where the mouth is studded with ulcers that tend to perforate. The ulcers usually have a dark or black base, and there is excessive redness inside the cheeks and the palate. They are red, inflamed and painful ulcers that occur as a result of aphthous stomatitis. There may be a lot of dryness of the mouth.

Mercurius Solubilis
Used for mouth ulcers whether small or big and in severe cases where the mouth is inflamed with burning aphthous ulcers with salivation with a lot of salivation. There is pale mucous membrane (mouth lining) with numerous erosions, small, flat ulcers with red, inflamed edges on the tongue and inside of lips and cheeks. Excessive saliva in the mouth and desire for cold water while having ulcers are indications for this medicine. A foul, metallic taste of the saliva, confluent oral thrush that changes into ulcers, and diffused redness of the whole mucous membrane of the mouth with profuse salivation.

Natrum Muriaticum
Used for mouth ulcers that develop with oral thrush. There is dryness of the mouth, lips an tongue, soreness of the mouth with sensitivity to liquids, burning pain when food or liquids touch the ulcer, small grouped ulcers on the tongue, gums, and cheeks with burning along with profuse watery saliva from the mouth.

Nitricum acidum
Used for ulcers that appear on the soft palate, within the cheeks and on the edges of the tongue. It is mostly used when the whole mouth is ulcerated and the pain are severe. Key indications are sticking pains in ulcers like that from a splinter. Also used in cases where the mucous membrane gets easily bitten, swollen and ulcerated. Swollen mucous membrane, such as ulcerated tender gums is painful while chewing.