Homeopathic and nutritional products have not been evaluated by the FDA and are not intended to diagnose, treat, cure or prevent any disease.
Watch Videos About Homeopathy!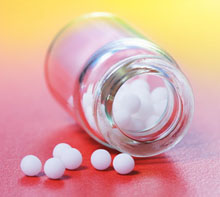 Member of the
National Center for Homeopathy

Homeopathy is a 200 year old medical system that is shown to be clinically effective. All homeopathic remedies are safe, non-toxic and are manufactured under strict Homeopathic Pharmacopeia guidelines.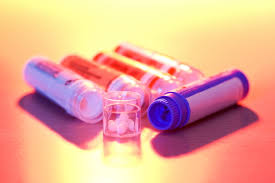 Homeopathic Sarcodes - Organotherapy
They may be considered to belong to the animal kingdom. Secretions of poisonous animals and venoms are classified under animal kingdom. Hormonal secretions and endocrine and exocrine glands, as also secretions of mammary glands may be put under sarcodes in Homeopathy.
These common and more sarcodes are used in Homeopathy:
Adrenal Cortex
Adrenal Gland
Adrenal Medulla
Amniotic Fluid
Anterior Pituitary
Artery
Brain
Calculus Bilarii (gall bladder stones)*
Cholesterinum

(cholesterol)

Colon
Cortisol
Corpus Luteum
Dopamine
DNA - Deoxyribonucleic acid
Folliculinum (estrogen)
GABA (Gammaaminobutyric acid)
GcMAF (Macrophage Activating Factor)
Growth Hormone Releasing Factor (GHRF)
Haemoglobin
Immunoglobulin A (IgA)
Kidney - commonly used
Leptinum (Leptin Hormone)
Liver - commonly used
Lymph Gland
Melatonin
Motor Neuron
Ovary (Oophorinum)
Optic nerve
Parathyroid Gland
Pineal Gland
Pituitary Gland (Pituitary, Pituitarum Posterior bovine)
Placenta (Stem Cells)
Progesterone
Secretin
Serotonin
Testosterone
Thalamus Gland
Thymus Gland Sarcode
Thyroid Gland Sarcode
Vitamin A
Additional Homeopathic Sarcodes

Acetylcholine (neurotransmitter)
Adrenal Gland - most commonly used
Adrenal Cortex
Amygdala Gland
Anal Mucosa
Ankle Joint
Aorta
Appendix
Artery
Astrocytes -

glial cells in the brain

Auricular Vein
Basal ganglia - most commonly used
Brachial plexus (

nerves that originate near the neck and shoulder.

)
Bile
Bile Duct
Bladder - most commonly used
Blood
Blood Plasma
Bone
Bone Marrow - most commonly used
Brain - most commonly used
Bronchi
Carotid Artery
Carotid Sinus
Cartilage
Cerebrum
Cologen
Colon - most commonly used
Colostrum
Corticotropin

(adrenocorticotropic hormone ACTH)

Cystic Duct
DNA - Deoxyribonucleic-acid
Diaphragm
Dorsal vertebrae
Dentin
Duodenum
Elbow Joint
Endocardium
Endometrium - most commonly used
Epididymus
Esophagus
Eustachian tube
Eye
Femoral Artery
Fibrinum (an insoluble protein formed from fibrinogen during the clotting of blood)
Folliculinum - most commonly used
Gallbladder - most commonly used
GABA (Gamma Amino Butyric acid)
Hemorrhoidal Vein
Hepatic Duct
Hip Joint
Hypothalamus
IgG (

Immunoglobulin G antibody)

- most commonly used
Inner Ear
Jejunum
Kidney - most commonly used
Larynx
Ligaments
Liver - most commonly used
Lumbar Disc
Lumbar Medulla
Lumbar Plexus
Lumbar Vertebra
Lung
Lymph Node - most commonly used
Mammary Glands
Medula Oblongata
Medula Ossium
Medula Spinalis
Microglia cells
Middle Ear
Myelin
Myocardium (muscular tissue of the heart)
Nasal Mucosa
Nervus Facialis (cranial nerve #7, controls most facial expressions secretion of tears and saliva taste)
Nervus Femoralis (femoral nerve, thigh nerve that supplies skin on the upper thigh and inner leg, and the muscles that extend the knee.)
Nervus Glossopharyngeus Bovis (glossopharyngeal nerve, cranial nerve #9, controls tongue movements)
Nervus Hypoglossus (hypolglossus nerve, cranial nerve #12, controls tongue movements )
Nervus Ischiaticus (sciatic nerve)
Nervus Medianus (median nerve)
Nervus Oculomotoricus (

ophthalmic nerve, cranial nerve

#3, eyelid and eyeball movement
Nervus Opticus (optic nerve, cranial nerve #2, vision)
Nervus Phrenicus (

phrenic

nerve

, originates in the neck and descends through the thorax to reach the diaphragm

)
Nervus Pudendus (pudendal nerve, the main nerve of the perineum)
Orchitis (testicles)
Ovary (Oophorinum)
Oxytocin
Pancreas
Parathyroid
Parotid Gland
Pericardium
Pharynx
Pineal Gland
Pituitary Anterior
Pituitary Posterior
Pituitary - Whole Gland
Progesterone - most commonly used
Prostate
Rectum
Renal Cortex
Retina
RNA - Ribonucleic acid
Sciatic Nerve
Secretin Co
Serotonin - most commonly used
Sinus
Small Intestine
Solar Plexus
Spleen
Spongy Bone
Stem cells (Placenta)
Stomach
Surrenal Gland (gland above the kidney)
Tendon
Testicles
Thalamus - most commonly used
Thymuline
Thyroid - most commonly used
Trachea
Urethra
Uterus
Vagina
Vein
Vertebrae