Homeopathic and nutritional products have not been evaluated by the FDA and are not intended to diagnose, treat, cure or prevent any disease.
Watch Videos About Homeopathy!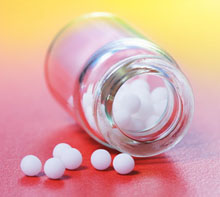 Member of the
National Center for Homeopathy

Homeopathy is a 200 year old medical system that is shown to be clinically effective. All homeopathic remedies are safe, non-toxic and are manufactured under strict Homeopathic Pharmacopeia guidelines.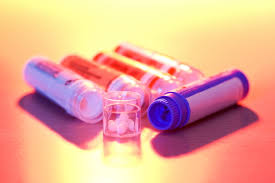 Podophyllum (Podo.)
(May-apple)
Podophyllum is a frequent remedy for gastro-intestinal complaints.

It is used for diarrhea, especially in children.

The diarrhea is explosive and profuse.

This remedy excellent is difficult teething present, like in the homeopathic remedy Chamomilla.

In teething children, diarrhea occurs and is aggravated at 4 to 5 a.m., during teething, in hot weather, after eating acid fruits and after eating or drinking.

There are large quantities of watery diarrhea, that follows rumbling in the abdomen.

Drinking milk results in an aggravation.

There are involuntary stools and a sensation of weakness, emptiness or sinking after stool.

Grinding of teeth at night.