SIBO - Small Intestinal Bacteria Overgrowth
Homeopathic remedies can help a person with symptoms of SIBO infections. Contact us to learn more!
Click Here to Buy Remedies and Supplements from Homeopathic Remedies Online Store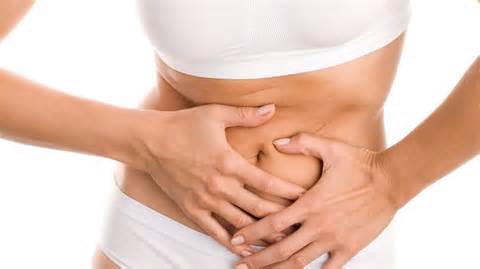 What is SIBO?
Small intestinal bacterial overgrowth (SIBO) occurs when the bacteria in the small intestine get out of balance and overgrow. This can often happen in people who eat a diet high in sugar, alcohol and/or refined carbohydrates. Certain bacteria will feed off of refined carbohydrates and break them down into short-chain fatty acids, creating gas and causing bloating. Another strain of bacteria can break down bile salts before your body has a chance to use them. Bile salts are crucial for the breakdown of fats; without them, the end result is fat malabsorption or diarrhea. A third type of bacteria can produce toxins that damage the lining of the small intestine. This prevents the body from absorbing the required nutrients and is similar to symptoms of a leaky gut syndrome.
Those who have MTHFR mutations are at a higher risk from issues with SIBO. Supplements that are given to a gut that is not healed from SIBO and that has a bacterial overgrowth will INCREASE the folic acid that these bacteria excrete and lead to continued malabsorption and small intestinal issues, with gas, bloating, etc..
Please watch the MTHFR and SIBO videos below to learn more.
What Causes the Bacterial Overgrowth?
Our gut relies on nerves, muscles, enzymes, and neurotransmitters to properly digest food.
Enzymes mainly break down our food, the nerves, muscles and

Neurotransmitters physically move the food through our digestive tract from the stomach to the small intestine and to the colon.

When this happens in a healthy gut, bacteria gets passed through the digestive tract along with the food to its final destination in the colon.

Damage to the nerves or muscles in the gut can result in leftover bacteria in the small intestine, increasing your risk for SIBO. For example, diabetes mellitus and scleroderma can both affect the muscles in the gut, leaving room for SIBO to develop.
Physical obstructions in the gut, like scarring from surgeries or Crohnís disease, can also cause an abnormal buildup of bacteria in the small intestine.
Diverticuli which are tiny pouches that can form in the wall of the small intestine, can also collect bacteria instead of passing it on to the colon, where it belongs.

Therse are also

medications that influence or disrupt the normal gut flora, such as antibiotics, acid-blocking drugs, and steroids.

These acid-blocking medications are very suppressive and completely ruin the gut flora by drastically reducing the body's ability to even digest food.

Until supplements and homeopathic remedies are added to heal the body, the gut will not heal effectively.

Usually those with SIBO will also have leaky gut, although not everyone with leaky gut will have SIBO.
A diet high in sugar, refined carbohydrates and alcohol also triggers SIBO.
Signs Of Small Intestinal Bacterial Overgrowth (SIBO)
Abdominal pain or cramping
B12 deficiency as well as other vitamins and minerals
Bloating
Chronic illnesses such as fibromyalgia, chronic fatigue syndrome, diabetes, neuromuscular disorders and autoimmune diseases.
Constipation (less common than diarrhea)
Diarrhea
Diagnosis of irritable bowel syndrome or inflammatory bowel disease
Fat malabsorption
Food intolerances such as gluten, casein, lactose, fructose and more
Gas
Contact us to order an At Home SIBO Test Kit for $125
These related tests are available:
SIBO

H. pylori Infection

Small Intestinal Bacterial Overgrowth

Lactose Intolerance

Fructose Malabsorption

Leaky Gut Syn

drome
Natural Herbal Antibiotics (from www.siboinfo.com)

"Like pharmaceutical antibiotics, this approach seeks to attack the bacterial overgrowth head on and fairly quickly with herbal antibiotics (HAbx). It is the first choice for most naturopathic physicians and other naturally oriented practitioners. It must be followed with preventative measures.

A multi-center study, including John's Hopkins, found "herbal therapies are at least as effective as Rifaximin" with "similar response rates and safety profiles".

The Multi-Center Team used:
2 herbal combination formulas together, at a dose of 2 caps 2 x day x 4 weeks, for each formula.


Biotics FC Cidal with Biotics Dysbiocide, or

Metagenics Candibactin-AR with Metagenics Candibactin-BR
My team commonly uses:
1-3 of the following herbs x 4 weeks per course, at highest levels suggested on product labels.

Allicin from Garlic (the highest potency formula I know of is Allimed)

Oregano

Berberine- found in Goldenseal, Oregon Grape, Barberry, Coptis, Phellodendron

Neem

Cinnamon "