Homeopathic and nutritional products have not been evaluated by the FDA and are not intended to diagnose, treat, cure or prevent any disease.
Watch Videos About Homeopathy!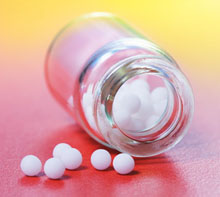 Member of the
National Center for Homeopathy

Homeopathy is a 200 year old medical system that is shown to be clinically effective. All homeopathic remedies are safe, non-toxic and are manufactured under strict Homeopathic Pharmacopeia guidelines.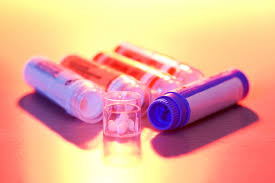 Homeopathic Remedies for Uterine Prolapse
Homeopathic remedies will effectively help those women who suffer from a uterine prolapse.
Contact us to learn more!

Homeopathic Remedies for Uterine Prolapse
Argentum nitricum
Fearful, anxious, fear of heights. Craves chocolate or sweets. Left ovarian pain. Sex painful and bleeding afterwards.

Aurum metallicum
Depression, suicidal feeling. Financial worries. Worse during menses, reaching, and straining. High blood pressure. Burning and itching of genitals

Calcerea carbonica
Sensitive to bad news; obesity, weak ankles, flabby tissue, cold hands and feet. Sleeps with few covers.

Lilium tigrinum
Crosses legs to feel better. Worse during menses. High sex drive. Heart palpitations. Uterine nerve pains; canít bear pressure of the clothes. Ovarian pains.

Platina
Arrogance and irritability. High sex drive. Bearing down pains. Uterine fibroids. Uterine cancer.

Pulsatilla
Weepy, whiny; fear of abandonment. Changeable symptoms. Worse lying down, and during menses. Finds it hard to make decisions.

Sepia
Wants to be alone. Yells and screams at husband and children. Crosses legs to feel better. Low sex drive. Worse afternoons, worse lying down, menses. Only feels good when exercising.