Watch Videos To Learn More
About Homeopathy!
Members of the
National Center for Homeopathy

Homeopathy is a 200 year old medical system that is proven to be effective.
All homeopathic remedies are FDA approved and regulated. They are manufactured under strict Homeopathic Pharmacopeia guidelines.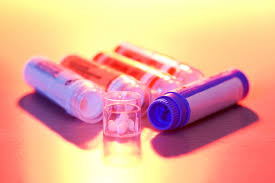 Kali bichronicum (Kali-bi.)
(potassium bichromate)
Kali bichroniucum keynotes are: Thick, ropy secretions. Loss of smell. Stomach ulcer. Left sided sciatica. Quick migration of pains. Cirrhosis of liver.