Watch Videos To Learn More
About Homeopathy!
Members of the
National Center for Homeopathy

Homeopathy is a 200 year old medical system that is proven to be clinically effective.
All homeopathic remedies are FDA approved and regulated. They are manufactured under strict Homeopathic Pharmacopeia guidelines.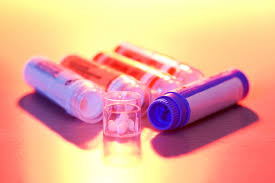 Request Chronic Care Initial Consult with Kari J. Kindem, CFHom
Kari is based in San Jose, CA and treats all clients via skype video conferencing throughout the USA and Canada.

A few new Chronic Care openings are now available beginning October 1, 2015.

_________________________________________________________________________________________

Homeopathic care is not covered by medical insurance.
Invoices for care can be provided or submittions to qualified Flex Spending or other Medical Accounts.

The initial phone call is $90 for 1 hour. This call is to learn more about the case and client's the health issues and see if the client is a good fit for my practice.
Appointments are scheduled as time slots are available for the initial call and are by phone.

About Kari J. Kindem, CFHom, Classical Homeopath, San Jose, CA

Read some of Kari's inspiring Client Testimonials and Recovery Stories here!
ADHD, Adrenal Fatigue, Anxiety, Autism, Chronic Fatigue, Crohn's Disease, Hypothyroidism, Infertility, PANDAS and more!
Kari J. Kindem, CFHom, CEASE Practitioner is a Classical Homeopath with extensive clinical experience and a high volume of chronic and acute care prescribing. She is professionally trained in several useful homeopathic case analysis methods. She has studied and follows the gentle and advanced water dosing methods of the 5th and 6th Organon as developed by Dr. Samuel Hahnemann, the founder of homeopathic medicine.
Kari has written over 13,000+ acute and chronic homeopathic prescriptions for clients all across the USA and Canada. She has a wealth of homeopathic medicine knowledge in a wide variety of diagnoses and issues. Her practice is highly successful!
Women's Cases: Kari specializes in the treatment of women with Autoimmune Diseases, Crohn's Disease, Chronic Fatigue Syndrome, Fibromyalgia, Hashimoto's, Hyperthyroidism, Hypothyroidism, Infertility and Ulcerative Colitis.

Children cases: Kari also specializes in the treatment of children with ADHD, Allergies, Anxiety, Autism, Aspergers, OCD, PANDAS / PANS, Skin Issues, SPD, Speech Delay, Tics, Tourette Syndrome, Vaccine Injury.

Acute Cases: Kari has experience with ohundreds of acute care issues for women, children and families.

Advanced Specialties in Homeopathy: Kari is trained and experienced in the CEASE Method, bowel nosodes, infertility treatment, nutritional balancing, nosodes, sarcodes and homeopathic cell salts, water dosing.

Adjuncts Supports:

I am experienced in hair testing, lab testing, nutritional therapies, MTHFR genetic mutations and other genetic SNP's of concern as well as the Walsh Protocol and understanding and explaining Functional Lab values.
Read some inspiring Client Testimonials and Success Stories here!
Chronic Care Fees: Please Read About Fees For Care Before Submitting the Form Below
Sliding Scale: A sliding scale on chronic care fees is offered for a few chronic cases per year in my practice. This is offered for one (1) family member as a chronic case if the family is experiencing serious financial difficulty. Proof of current income is required.
INITIAL PHONE CONSULT


Cost:

$90

for 60 minutes.

Initial phone consultations are by appointment to discuss the case. This is also for the Homeopath to determine whether or not chronic care in this homeopathic practice is the best option for the case. Initial calls are payable via Paypal on completion.

CHRONIC CARE CASE FULL CONSULTATION FEE

Chronic Care Case Intake Fee: $750 per client.

Natural Fertility Fees: Female client is $650, maximum woman's age is 42. Male client is $350, maximum man's age is 50.
ONGOING MONTHLY CARE FEES FOR CHRONIC CASES FOR SIX (6) MONTHS
Monthly follow-up fees are required on all chronic cases with a standard 6 month contract. Fees are charged per month for all clients by a 6 month control. fees are $200 per month for all cases.

This fee includes monthly skype, periodic email follow ups as directed.

This fee also includes free acute care for the client during business hours.

Family discounts of 20% for the second and subsequent family members off the stated fees are offered for additional family member(s), in the same household seeking chronic care.


REMEDIES AND SUPPLEMENTS COSTS

50 remedies:

about

$150

as one time cost. The kit lasts many years and is used by the family.

Chronic Remedies During Care Cost: about $100 for 6 months. Homeopathic remedies are ordered and purchase by the client based on the prescriptions given by the Homeopath.

Supplements and Vitamins: about $150 for 6 months. These will be needed in all cases for nutritional rebalancing. Other family members may also supplement many of these.


LAB TESTING FOR CHRONIC CARE CASES
Not all labs are required for all cases, usually only one per case in addition to Vitamin D testing on all cases.

ONLY IF REQUIRED, BASED ON THE NATURE OF THE CASE, USUALLY ONLY ONE

The Standard HP Program requires 44 months for protection to be achieved for all 8 diseases.

The HP Standard Program can begin in infancy at one month of age.

All of HP nosodes are dosed by the clients and tracked by the parent for child(ren) over a 44 month period.

For those who want only some portions of the Standard HP Program, the cost is

$75

per child, per disease for supervision, plus the additional nosode costs, along with shipping. Additional same family member discounts also apply.

Remedy kits for the Standard HP Program are currently available for about

$88

plus shipping and handling from a specialty homeopathic lab in the USA.

The same $88 nosode remedy kit can be used used for up to 4 children in the same family.

Price includes a 30 minute phone or skype consultation with the Homeopath, written instructions for the Standard HP Program, a schedule for dosing all nosodes and limited email access to the Practitioner for questions during the Program.

Single Disease Protection: Additional protection for infectious single disease(s) including those that are not in the Standard HP Program list are offered at $75 per disease, per person for supervision services plus the cost of the remedy nosodes and shipping.

Business, College, Tourist and Travel Protection: Additional protection for college students and for disease in foreign countries can be arranged for $75 per disease, per person, including supervision services plus the cost of the remedy nosodes and shipping.
Request Your First $90 Phone Consultation
Do not use this form to request Acute Care - go to this form instead at www.homeopathyforwomen.org/acute.htm

All fields are required to submit this Form.
Read Our Disclaimer Read Our Privacy Policy
Your information is always kept private and confidential.
By submitting this Form, you give Homeopathy for Women, it's Director and/or any of its Associated Homeopaths
permission to contact you by phone, Skype and/or email.
You will be contacted as soon as possible.
A confirmation screen will appear after your successful submission.
You will immediately receive a confirmation email sent to the address used in this form.
If you do not receive this email, you did not successfully submit this form.
IF YOU CAN'T SUBMIT THIS FORM:
1. Refresh your browser.
2. Check again that ALL the fields are completed especially those in yellow.
3. Check that you used the exact verification code below.
If you still have technical difficulty submitting this Form, email all data requested in the content fields above, in order.
Send the email to info @ HomeopathyForWomen.org
Please submit this report only once.
Thank you!