Watch Videos To Learn More About Homeopathy!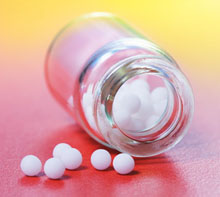 Members of the
National Center for Homeopathy

Homeopathy is a 200 year old medical system that is proven to be clinically effective.

Homeopathic remedies must comply with FDA labeling requirements. They are manufactured under strict Homeopathic Pharmacopeia guidelines.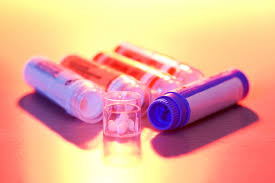 Request Initial Care Consultation For $150
There are no current openings for long term (ASD, vaccine injury) chronic care.
You may complete the form to be put on a waiting list for spots after May 1, 2018.
Initial
Consultation
Is Required For Enrollment in Programs Listed Below.
Homeopathic Chronic Care is provided in the USA and Canada only.
Homeopathic care is
NOT covered by medical insurance.
Invoices for care can be provided
for submissions to qualified Flex Spending or medical accounts.
Prices Effective: January 1, 2018
Read More About Fees.
Acute Care - 1 week to 1 month maximum
An acute is considered any condition that is LESS THAN 30 DAYS duration.
Fee is $150 for 1 week (7 days of consecutive days) with daily email support and prescription advice.
Fees do not include the cost of homeopathic remedies needed.
Short Term Care: Children and Adults
-
month-to-month services, up to 6 months maximum

Note: Autism
Spectrum (ASD)
, vaccine injury
and complex cases do not qualify for short term care.

This type of care is typically for less complex issues normally 2 years of less duration.
Includes acute care for the client in the first 30 days during business hours.
O
ngoing advice BY EMAIL ONLY is an additional $150 per month on a month-to-month basis.
Additional Skype consultations after the first 30 days are $150 for 1 hour.
Additional paid Skype consultations are by agreement with the Homeopath, depending on case progress.
Family discounts will apply for more than one family member in a short term care program at the same time.
Additional email correspondence beyond one email report per week is charged at $50 per day.
Fees do not include the cost of homeopathic remedies and nutritional supplements.
Long Term Care - Chronic Care Cases: 6 month contract is required; most cases require 1 year of care.
Complex Children, Adults, Autism, Autoimmune Cases, PANDAS/PANS, Vaccine Injury, etc.
These types of cases require chronic care and a minimum of six (6) months of contracted care. Most cases treated will have 70% to 75% improvement in one year (12 months) of consecutive care.
Auditory Integration Training Services - AIT At Home Services - Read mo
re here
Homeopathic Immunization (Homeoprophylaxis - HP) Program Fees
Natural Fertility Care Program Fees - 6 months
Remedies and Homeopathy Kits Required For Care
Request Initial Care Consultation
For $150
Do NOT use this form to request Acute Care - go instead to the Acute Care Form
Read Our Disclaimer Read Our Privacy Policy
All fields are required to submit this Form.
Your information is always kept private and confidential.
By submitting this Form, you give Homeopathy for Women
and any of its Associated Homeopaths permission to contact you by phone, Skype and/or email.
You will be contacted as soon as possible.
A confirmation screen will appear after your successful submission.
You will immediately receive a detailed confirmation email sent to the address used in this form.
The email will be from
FormMail@HomeopathyForWomen.org - check your spam folder.

If you do not receive this email, you did not successfully submit this form.
Review the form and try again if you do not receive the autoreply.
You must also add to your email contact:
kari (at) HomeopathyForWomen (dot) org so you will get a scheduling email.
If you have trouble submitting or seeing the above image, refresh your browser and retry.
This form always works. Be sure to copy the image below exactly.

After 2 attempts, if you still have technical difficulty submitting this Form, email us all the contents requested to:
tech (at) HomeopathyForWomen (dot) org
Please submit this form only once.
Thank you!