"Miracles occur naturally as expressions of love. The real miracle is the love that inspires them.
In this sense everything that comes from love
is a miracle."


Member of the
National Center for Homeopathy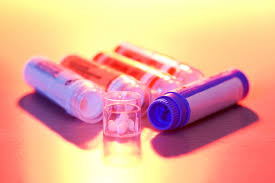 Homeopathic Remedies are FDA approved and regulated.
Watch Videos About Homeopathy and How It
Works

Read Disclaimer
The Homeopathic Practice of Kari J. Kindem, CFHom is at capacity until the September.
No initial Phone Call Appointments for new clients are being scheduled at this time.
Please browse through my extensive website and contact me on this page again
when my Appointment Request Form will be added back after September 3, 2014.
Kari J. Kindem, CFHom is based in San Jose, CA, USA and treats all of her clients via skype video conferencing.
Clients must live in the USA or Canada to be accepted into care.
Request An Initial 1 Hour Chronic Care Phone Consultation for $90
Homeopathic Care is provided in the USA and Canada only.
Homeopathic care is not covered by medical insurance.
Kari J. Kindem, CFHom is based in San Jose, CA, USA and treats all of her clients via skype video conferencing.
Clients must live in the USA or Canada to be accepted into care.
A few chronic care openings for care beginning in FALL are now available.
The initial phone call is $90 for 1 hour. This is to learn more about the case and determine if Kari's homeopathic practice would be a good match for the health issues of the person for chronic care.
Appointments are scheduled for the initial call and are done by phone.
Please read all fee details below before submitting your request.
About Homeopathic Care and Fees with Kari J. Kindem, CFHom, CEASE Practitioner
Read more about Professional Fees for care.
I am classically trained and also use miasmatic prescribing using various case analysis methods. I have studied and follow the gentle, advanced water dosing methods of the 5th and 6th Organon as developed by Dr. Samuel Hahnemann, the founder of homeopathic medicine.
INITIAL PHONE CONSULT


Cost:

$90

for 60 minutes.

Initial phone consultations are by appointment to discuss the case. This is also for the Homeopath to determine whether or not chronic care in my homeopathic practice is the best option for the case. Initial consultation care calls are payable via Paypal on completion. Not all cases for which consultations are made are accepted into chronic care.


CHRONIC CARE CASE FULL CONSULTATION FEE


This fee includes a comprehensive personal intake for up to 2 (two) hours via free Skype web conferencing. It includes the Homeopath's time of 4 - 6+ additional hours per client for case review and research, remedy prescription and case management for your initial prescription.

Basic Case: $550 per client: For children and adults with basic chronic care health issues. Includes things like allergies, asthma, chronic colds, depression, frequent ear infections, fatigue, frequent illness, menstrual cycle issues, post partum issues, etc.

Autism and Autoimmune Disease Cases: $750 per client: For children with an Autism (ASD) diagnosis, a related spectrum diagnoses and/or a suspected diagnoses including: ADD, ADHD, Aspergers, Sensory Processing Disorder (SPD), OCD, PANDAS, Tics/Eye Rolling/Throat Clearing, Tourettes Syndrome, Speech Delay, etc. This rate includes other similar types of diagnoses, either diagnosed or suspected, vaccine reaction or injury, etc.

This rate is also for any autoimmune diseases including cancer, celiac disease, Crohn's disease, chronic fatigue syndrome, fibromyalgia, lupus, etc.

Natural Fertility Program Care: Female client is $650, maximum woman's age is 42; Male client is $450, maximum man's age is 50. Both partners are required to have homeopathic care in the Natural Fertility Program.


ONGOING MONTHLY CARE FEES FOR CHRONIC CASES FOR SIX (6) MONTHS
Monthly follow-up fees are required on all chronic cases with a standard 6 month contract. Fees are charged per month for all clients by a 6 month control. fees are $200 per month for all cases.

Fertility Care $200 per month for person.

Ongoing scheduled monthly Follow-Up consultations by phone and/or Skype are 30 minutes per month, per Client.

This monthly consult time is required and included as part of the chronic care package. Monthly consults are necessary tracking case progress, prescribing any new remedy, potency and/or prescription changes and to ensure client progress.

A six (6) month extension for Chronic Care is offered at the Homeopath's discretion to cases making solid progress who are compliant with the homeopathic care plan.

Autoimmune and autism cases will take a minimum of one (1) year to have lasting and steady improvements and recovery.

BLOOD, URINE, STOOL AND MTHFR TESTING may be requested from your doctor on certain cases:This is to determine the level of Vitamin D. It can be done through home testing with a prick test or through your doctor's office.
Iodine Deficiency Test $128
In adult autoimmune, hypothryoid and hyperthroid diagnoses, an Iodine and/or Bromide SPOT and LOADING TEST done at with urine test may be requested. For some cases a Bromide Toxicity Test for $120 is also needed.
Stool Test $159:
In autoimmune and autism cases with gut including yeast overgrowth and leaky gut syndrome, a basic Microbiology Stool Test Kit done at home is $159 may be required. This data is important to better understand the current state of a person's immune system, if there is any dysbiotic gut flora and their overall state of digestive health.
MTHFR Gene Testing $99 - $219:
In autoimmune and autism cases, MTHFR genetic testing may also be requested. This is blood or saliva test. Cost ranges from $99 - $219 but can also be done through your own doctor's office. Non-invasive saliva testing can easily be done at home for children with a kit.

SUPPLEMENTS:certain supplements and vitamins including the correct form of a B Complex Iodine, Magnesium, Selenium, Omega-'s, Vitamin D, Probiotics Vitamin C, and Zinc will be required, depending on the case, to support detox and optimize organ function.
Supplement costs are estimated to range about $175 for 6 months.

REMEDY COSTS
The homeopathic remedies cost about $100 - $150 for chronic care for a 6 month period. Remedies are ordered and purchase by the client based on the prescription by the Homeopath.

ACUTE REMEDY KIT FOR AT HOME USE
A 50 remedy Acute Kit costs about $150 and last many years. A kit is required to be on hand each contracted Chronic client's household. All acute care is included at no additional charge for the contracted Chronic Client. The acute kit remedies can also be used for clients and any of their family members - for years to come!
Read Our Disclaimer Read Our Privacy Policy
Contact Me To Request Your First Phone Consultation
All fields are required to submit this Form.
This Form is tested regularly and is always working!
To be a client requires that you can complete on-line forms.

IF YOU CAN'T SUBMIT THIS FORM, IT IS DUE TO YOUR ERROR. TO SOLVE THIS:
Refresh your browser.
Then check again that ALL the fields are completed especially those in yellow and check that you used a matching and exact verification code.

If you still have technical difficulty submitting this Form, please email us all the data for all the content fields above as requested.

To do this easily, just copy the entire form and it's contents from your screen and paste it all it into an html formatted email
OR do a print screen shot of your computer and send in an email.
Send the email to tech@HomeopathyForWomen.org
Please submit only once.
Thank you!