Watch Videos To Learn More
About Homeopathy!
Members of the
National Center for Homeopathy

Homeopathy is a 200 year old medical system that is proven to be clinically effective.
All homeopathic remedies are FDA approved and regulated. They are manufactured under strict Homeopathic Pharmacopeia guidelines.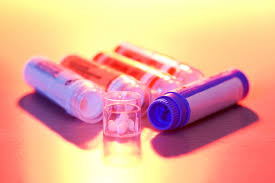 Acute Care Request Form
Homeopathy is NOT Urgent Care
For urgent or life-threatening issues, call your Medical Doctor, Practitioner or 911 now.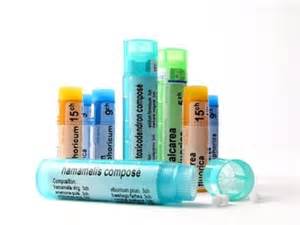 Basic Acute Care: $75 for 7 consecutive days. Care is provided in the USA only.
For conditions lasting 30 days or more, you must request Chronic Care.
READ THIS BEFORE SUBMITTING ANY PAYMENT OR THE FORM BELOW/
We do NOT accept requests if the acute client has already started any prescription drugs, is currently hospitalized or currently under a Doctor's directed care.
Medical insurance does not cover our homeopathic services.
Please Submit All Acute Care Requests During Business Hours Only.
Acute Care Business Hours: Monday to Thursday from 9:00 am to 1:00 (PST).
We will NOT reply to or begin any acute requests submitted after business hours, on all Fridays
or on all weekends and all legal USA holidays.
Returning Acute Care Clients must have access to a 200C remedy kit to receive acute for care.
Access to Cell Salts is also recommended.
FEES FOR CARE
Care is provided in the USA only.

You will need to pay in advance in Paypal before Acute Care is provided.

Acute Care are by email and $75 per acute, per person for the first 7 day period of care.

Additional acute care requested past 7 days is billed at $50 per 7 days.

Acute care may be extended for up to ONE (1) month maximum before converting to chronic care.

Acute Care fee covers and specifically includes: initial case analysis, prescribing the remedy(ies) needed during this acute, all email correspondence related to this acute and email follow-ups as needed on a daily basis until this acute is handled OR up to 7 days, whichever comes first.
REPORTING BY EMAIL
You will be asked to report back by email on a daily basis or as instructed during acute care. This will help the Homeopath to determine a remedy's effectiveness and/or prescribe a new remedy, potency, dosing changes until the acute is over.

Your Acute Care Fee does not include the cost of any remedy(ies) that are prescribed.

It is the client's responsibility to obtain the remedies prescribed either at your local pharmacy or health food store or order to order a 200C Remedy Acute Kit on-line for about $150.

Dry remedies in a remedy packet of 4 - 8 pills ordered from the Homeopath for $10 per remedy, including mailing in the USA.

Express mail shipping and handling is an extra fee based on the actual cost.
Cookies need to be enabled in your browser in order for this form to submit
!

Please u
se Internet Explorer as your browser to submit this form if you have any trouble.
All fields are required to submit this Form.
Read Our Disclaimer Read Our Privacy Policy